2012 / Battle: Los Angeles / District 9 (Blu-ray)
---
eB4 320
Discovery Miles 4 320
Supplier out of stock
Hassle-Free Exchanges & Returns for 30 Days. Learn more
2012:
Disaster movie maven Roland Emmerich (Independence Day, The Day After Tomorrow) crafts this apocalyptic sci-fi thriller following the prophecy stated by the ancient Mayan calendar, which says that the world will come to an end on December 21, 2012. When a global cataclysm thrusts the world into chaos, divorced writer and father Jackson Curtis (John Cusack) joins the race to ensure that humankind is not completely wiped out. Chiwetel Ejiofor, Danny Glover, Amanda Peet, Thandie Newton, and Oliver Plattround out the cast of this end-of-the-world thriller co-scripted by the director and his 10,000 B.C.writer/composer, Harald Kloser. 
BATTLE: LOS ANGELES: 
A Marine platoon fights to prevent the city of Los Angeles from being overtaken by a race of highly advanced alien invaders in this epic sci-fi action thriller from director Jonathan Liebesman (The Texas Chainsaw Massacre: The Beginning) and producer Neal H. Moritz (I Am Legend, Fast & Furious). After decades of speculation about life on other planets, the people of Earth discover that extraterrestrials really do exist when destruction rains down from the stars on cities all across the globe. When the alien warships descend upon Los Angeles, however, the ferocious invaders discover that humankind won't go down without a fight as a gruff Marine staff sergeant (Aaron Eckhart) and his fearless troop of jarheads point their weapons skyward and make one last stand for the entire human race. 
DISTRICT 9:
Director Neill Blomkamp teams with producer Peter Jackson for this tale of extraterrestrial refugees stuck in contemporary South Africa. It's been 28 years since the aliens made first contact, but there was never any attack from the skies, nor any profound technological revelation capable of advancing our society. Instead, the aliens were treated as refugees. They were the last of their kind, and in order to accommodate them, the government of South Africa set up a makeshift home in District 9 as politicians and world leaders debated how to handle the situation. As the humans begin to grow wary of the unwelcome intruders, a private company called Multi-National United (MNU) is assigned the task of controlling the aliens. But MNU is less interested in the aliens' welfare than attempting to understand how their weaponry works. Should they manage to make that breakthrough, they will receive tremendous profits to fund their research. Unfortunately, the highly advanced weaponry requires alien DNA in order to be activated. When MNU field operative Wikus van der Merwe (Sharlto Copley) is exposed to biotechnology that causes his DNA to mutate, the tensions between the aliens and the humans intensifies. Wikus is the key to unlocking the alien's technology, and he quickly becomes the most wanted man on the planet. Ostracized and isolated, Wikus retreats to District 9 in a desperate bid to shake his dogged pursuers.
Bundle deals expire when stock runs out. T&Cs apply
Region details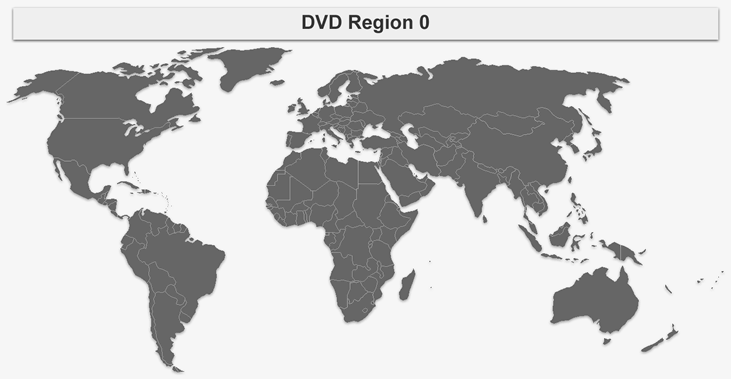 Region 0 - Informal term meaning "worldwide". Region 0 is not an official setting; discs that bear the region 0 symbol either have no flag set or have regions 1-6 flags set.