Singles DVD - (Australian Import DVD)
Basement Jaxx
---
eB2 380
Discovery Miles 2 380
Shipped in 5 to 7 working days
Eligible for Cash on Delivery. Learn more
Hassle-Free Exchanges & Returns for 30 Days. Learn more
Featuring hits from their 3 UK Top 5 albums: Remedy, Rooty and Kish Kash, as well as the video for the new single 'Oh My Gosh' featuring South African Vula Malinga. 'It's not a Greatest Hits. It's a singles collection. With doing a lot of live shows we're coming in contact with a lot of people who wouldn't normally hear us. This album's for those people, rather than the kids from the clubs.' Felix Buxton, the bespectacled half of the funky nucleus of Basement Jaxx, has longish shaggy hair, a speaking voice somewhat similar to that of Jools Holland, and a face familiar from having been superimposed on the heads of rebel monkeys. His partner Simon Ratcliffe has shorter, shaggy hair, a voice laced with the slight patois of one who has spent many years in cosmopolitan areas of London. In terms of who does what, Simon is primarily the mixing desk and production supremo, while Felix is the vocal arranger and organiser of the pair's many collaborators. But, at deadline-humping moments, they share every irritating but essential task. Partners to the last. 'We've never had a fight,' insists Simon. 'Really. Not one'. In 1998, a relatively successful house production duo based in Brixton signed to XL records and, in a little over six years, has gone from respected London DJ knob-twiddlers to globe-trotting live act, injecting a little sex and multi-cultural sashay into big rock festivals, forging the hitherto unexplored link between androgynous Latin-disco exotica, cutting-edge urban verbals, and full-on Boys Own rawk power. In that time there have been three UK Top 5 albums Remedy (1999), Rooty (2001) and Kish Kash (2003), collaborations with vocalists as disparate as Dizzee Rascal and Siouxsie Sioux, and the run of raucous, infectious, kaleidoscopic singles that make up this collection. And now, in 2005, the Jaxx stand somewhat alone. Deliberate revivalists of a supposedly bygone dance floor optimism given weight by the street toughness and punk recklessness of their beats and arrangements, they were proud to be part of a late 20th century new wave of house. The two of you met in 1993 when Simon was invited to a party that Felix organised on a boat on the Thames. Yes? Simon: 'We were introduced by friends of friends. The first time I met Felix was in a pub, I think. Felix was doing parties, some of which were on a boat, some of which I DJ'ed at. But not very often, because I hate boats.' Simon: 'But that became the story, that we met there. I was at college studying Dutch and French, and I was a producer who'd done a few white labels, while Felix was putting on clubs and DJ-ing.' The Brixton thing is a bit of a myth, too. Simon was born in Holland, to a Welsh mother and Midlands father. Felix is from a small mining village in the Midlands called Ipstock. 'It's near Colville, which was a pretty grim place, but its got a club now and that club has put the town on the map. That's what clubs do.' So - how did you end up working together? Simon: 'Actually, Felix was just really persistent. I had a studio and he brought in different friends doing different projects, and me and a friend would just engineer. Felix suggested we do something together. I had some records. I wasn't an expert. But I was into some parts of the garage thing and the New York house thing…' Felix: 'He had a Kenny Dope record. And I was really into him, and I didn't have it!' Despite the Dope connection, Felix and Simon brought very different musical influences to the partnership. Simon: 'I played guitar, I'd been in indie bands, I'd been in rock bands, I'd been in a funk band. My Dad listened to a lot of jazz. I was into Prince, Bowie, and a lot of straight ahead pop.' Felix: 'Whereas I was very in club culture. I loved the whole Gilles Peterson, Talking Loud jazz scene, and the whole Brazilian and Latin thing. The rave scene, ragga MCs, scratch Djs and…' Both: 'Hardcore!!!' The pair got down to it and released a steady stream of profitable underground house twelves, white labels and EPs, the best tracks of which were collected on 1997's Atlantic Jaxx - A Compilation.
Category

Musical & Performing Arts

Pop Music

Music Video

Music (General)

Pop/Rock

Compilation

Music

Music Videos

Copy Control

No

Number of Items

1

Title

Singles DVD - (Australian Import DVD)

Media

DVD

BarCode

634904018702

Country of Origin

USA / Canada

Label

Xl Recordings

Languages

English (Original)

Released By

Music Video Distributors

Format

Barcode

634904018702

Tracks

[ Disc 01 Track 01 ] Red Alert

[ Disc 01 Track 10 ] Plug it In

[ Disc 01 Track 11 ] Cish Cash

[ Disc 01 Track 12 ] Oh My Gosh

[ Disc 01 Track 13 ] Fly Life

[ Disc 01 Track 02 ] Rendez Vu

[ Disc 01 Track 03 ] Jump n' Shout

[ Disc 01 Track 04 ] Bingo Bango

[ Disc 01 Track 05 ] Romeo

[ Disc 01 Track 06 ] Jus 1 Kiss

[ Disc 01 Track 07 ] Where's Your Head At

[ Disc 01 Track 08 ] Lucky Star

[ Disc 01 Track 09 ] Good Luck

Release Status

In Print

Running Time

0

Release Date

1 April 2005

Country

Australia

Region

Artists

Genre

Music

Similar Releases

Studio / Live

Live

Release Notes

DVD Features:

Region 0
Audio:
(unspecified) - English

Video Disabled

0

Rating

N (No

Titles

Basement Jaxx - The Videos (Primary Title - English)

Year

0

Date Released

2011-02-01 00:00:00
Bundle deals expire when stock runs out. T&Cs apply
Region details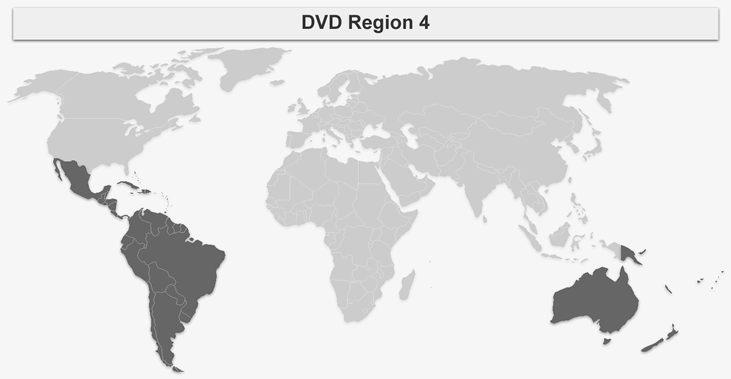 Region 4 - Mexico, South America, Central America, Caribbean, New Zealand, Australia, Papua New Guinea and much of Oceania.