Company News
Join us on our journey as we continue to grow, and keep up to date on the latest happenings & developments in the world of takealot.com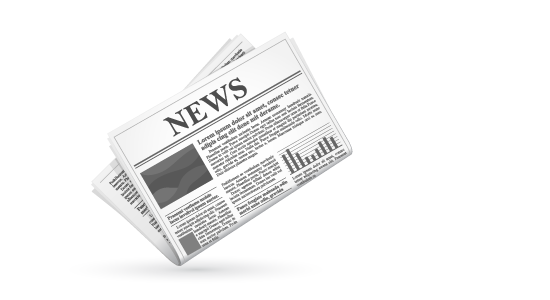 BLACK FRIDAY 2017: RECORD-BREAKING CHALLENGES FOR TAKEALOT.COM
BLACK FRIDAY 2017: RECORD-BREAKING CHALLENGES FOR TAKEALOT.COM
Cape Town, Monday 27 November, 2017 - Leading online retailer, Takealot.com, reported a record 2.2 million visits to its site on Black Friday 2017, despite intermittent technical issues on what proved to be one of the most challenging days in the company's six-year history.
Takealot's annual Blue Dot Sale went live at 12:01am on Friday morning and updated results showed a 280% year-on-year uplift in visits, generating more than R6-million in GMV (Gross Merchandising Value) in the first hour, growing to R12-million by 2am and over R87-million by the end of the day. As the Blue Dot Sale continued through Saturday and Sunday, Takealot doubled its GMV from last year, driven by a 70% uplift in site traffic and order numbers.
CEO, Kim Reid said "Black Friday was one heck of a day. We started off with a site in cardiac arrest and ended the day being told we were owned by the Gupta's, which of course is absolute nonsense. We are fully aware that the day was far from ideal for our customers and are incredibly humbled that people continued to support us throughout the day. We know we have disappointed some customers and we are very sorry to have done so."
Although the site and app operated at 100% capacity from late Friday evening and for the remainder of the Blue Dot Sale weekend, engineers are still addressing a few technical issues.
Despite the challenges, Takealot experienced a record-breaking day with over 52,000 orders placed. Over 24% of these orders have already been delivered by the Takealot Delivery Team and the retailer is now focused on delivering the balance of orders by the estimated delivery dates shared with customers. Customers are able to follow their orders every step of the way, from the warehouse shelves to their front door, by using Takealot's new-and-improved order tracking service.
The Takealot Blue Dot Sale extends through Cyber Monday and Takealot Tuesday with hundreds of new deals being added daily. Deal prices of all remaining in-stock Daily Deals from Friday have been extended to the end of the sale, to give customers the best possible chance to secure Friday's deals.
Samsung TVs were Friday's initial bestseller, with 195 units ordered in the first hour, led by the Samsung 55″ UHD LED TV, marked down from R16,999 to R8,999.
Other popular products sold over the weekend included cellphones such as the Huawei P10 Lite and the brand new Apple iPhone X, games consoles such as the PS4 & Xbox One S, cameras and wearable tech like FUJiFILM Instax and TomTom & Garmin fitness trackers, as well as DStv decoders.
Fragrances and toy purchases kicked off the festive gifting season with over 1,400 units of DKNY Be Delicious Fresh Blossom being sold and Barbie, LEGO, Jeronimo, and Nerf leading the most-sold toys on the day. Jacques Pauw's controversial political exposé The President's Keepers featured in the top 10 most-bought products of the weekend.
Takealot's Blue Dot Sale culminates tomorrow, with 'Takealot Tuesday' – one last-chance to snap up all remaining deals – ending at midnight on Tuesday 28 November.