Company News
Join us on our journey as we continue to grow, and keep up to date on the latest happenings & developments in the world of takealot.com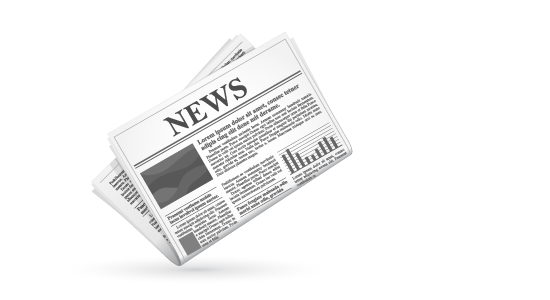 BLACK FRIDAY TAKES SA BY STORM
BLACK FRIDAY TAKES SA BY STORM
South Africa, November, 2017 - Takealot.com, the online retailer that brought global shopping phenomenon Black Friday to South Africa in 2012, says the event has taken South Africa by storm, growing exponentially year-on-year. Takealot's own year-on-year figures have risen from R1-million in 2012 to R56-million last year – and it expects 2017 sales to be between R80 million and R120 million.
Black Friday is undoubtedly the biggest shopping occasion in the Western world and is rivalled only by China's Singles' Day (a 'treat yourself' super-shopping-showdown for singles originating in China). It has marked the beginning of festive season shopping in the US since 1952. Traditionally, Black Friday falls on the day after Thanksgiving – the hallowed American holiday that takes place on the fourth Thursday of November each year. It used to be convention that Christmas consumerism could only kick-off after thanks were given, and, while this is no longer the case, Black Friday still signals the start of all things merry.
No-one's quite sure how the name 'Black Friday' originated, but the most popular theory suggests it stems from the fact that many retailers operated at a loss for the majority of the year – so were effectively 'in the red' – but Black Friday turned their fortunes around, signalling a season of profitability – known as being 'in the black.'
This year, Takealot will offer shoppers a 'bigger than ever' series of sales. Shoppers can look forward to over 15,000 dramatically discounted deals, with the retailer cutting prices by up to 60% overall, and on selected products by as much as 80%, in its iconic Blue Dot Sale.
Julie-Anne Walsh, Takealot Chief Marketing Officer, says each year the company looks at trends and intelligence from local and international markets, as well as using their own data from the previous year to tailor the sales in line with what South Africans are looking for. "We have paid special attention to securing excellent deals on some of the latest new tech and toys, as well as discounting some of our biggest sellers from the last few years. So shoppers can expect some mind-blowing discounts on TVs and other electronics, cellphones, appliances, books, beauty products and, of course – as we head into the festive season – toys and games galore!"
Use your phone
- You might not have access to a computer or laptop, but most online stores have great mobile sites and apps. This means you can literally shop from anywhere – even from bed if you want to catch those midnight deals!
- There's even more reason for Takealot.com customers to shop from their phones – the Takealot mobile app will offer shoppers exclusive Black Friday deals early from Tuesday 21st November, so app shoppers can bag selected discounts before anyone else!
Plan your shop
- What are the top deals you're really looking for? It can be easy to get caught up in the chaos and miss out on some of the best deals.
- At Takealot, shoppers can create a wish list – this allows you to start short-listing the items you really want ahead of time, and watch closely if they go down in price on the day.
Be first in line
- Online stores have the advantage of being able to open their virtual doors ahead of most malls – the Takealot Blue Dot Sale starts at 00:01AM on Friday 24 November.
- Fire up the kettle and keep the coffee brewing! Also make sure you sign up to any newsletters the stores have as their email database is often the first to hear.
Plan your payments and set a budget
- If you're worried about over-spending, set a budget and stick to it. For Takealot customers who prefer to pay cash on delivery, take the cash out ahead of time. Or, if you're looking to pay for your new TV with credit like a lot of our Mobicred shoppers, make sure you set up a credit facility before the big day.
Takealot's Blue Dot sale officially starts at 12.01 am on Friday, 24 November and runs through the weekend, for Cyber Monday and Takealot Tuesday. App users can exclusively access some early bird Blue Dot Sale deals from 21 to 23 November to start snapping up certain deals before anyone else.