Company News
Join us on our journey as we continue to grow, and keep up to date on the latest happenings & developments in the world of takealot.com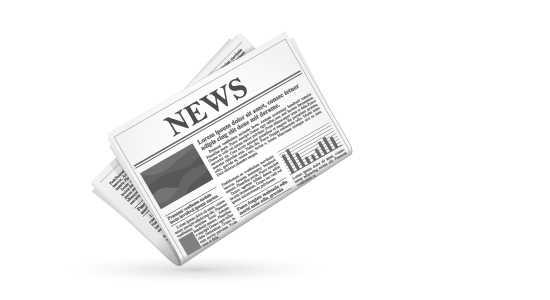 NASPERS DELIVERS FIRST SHIPMENT OF CRITICAL PERSONAL PROTECTIVE EQUIPMENT
20 April 2020 - Naspers announced that its first shipment of personal protective equipment (PPE) has arrived in South Africa, following the company's commitment of R 1,5 billion in emergency aid to the country.
Naspers is contributing R 500 million to the Solidarity Response Fund and is procuring R 1 billion worth of PPE and other medical supplies through its partnerships with Tencent and the Chinese government.
The first PPE shipment consisted of 275,600 KN95 masks and 100,000 face shields and arrived at O.R. Tambo International Airport on Monday, 20 April. The critical PPE, which was secured through Naspers's long-standing relationships in China, is the first of multiple shipments that will be distributed to front-line healthcare workers. Within a week, the next shipments of PPE are expected to arrive.
Commenting on the delivery, South Africa CEO Phuthi Mahanyele-Dabengwa said: "The collaboration and joint action between governments, business and civil society has been excellent. We hope our first shipment, which is one of many to come, will support the many selfless healthcare workers in our country."
Bob van Dijk, Group CEO said: "We are grateful to all those that have made this delivery a reality, especially the South African Government and our Chinese partners for their continuous support throughout the process."
Kim Reid, CEO of Takealot added, "We will use our extensive warehousing and distribution capability to ensure these critical medical supplies reach hospitals, front-line workers and those in need, as quickly as possible. We are humbled and privileged to be part of this important collaborative effort to help our fellow South Africans."
For more information contact:
INVESTORS
Eoin Ryan, Head of Investor Relations
+1 347-210-4305
eoin.ryan@naspers.com
SOUTH AFRICA MEDIA
Shamiela Letsoalo, Media Relations Director
+27 78 802 6310
shamiela.letsoalo@naspers.com
About Naspers
Established in 1915, Naspers has transformed itself to become a global consumer internet company and one of the largest technology investors in the world.
Through Prosus, the group operates and invests globally in markets with long-term growth potential, building leading consumer internet companies that empower people and enrich communities.
Prosus has its primary listing on Euronext Amsterdam and a secondary listing on the Johannesburg Stock Exchange and Naspers is the majority owner of Prosus.
In South Africa, Naspers is one of the foremost investors in the technology sector and is committed to building its internet and ecommerce companies in the country. These include Takealot, Mr D Food, Superbalist, OLX, Autotrader, Property24 and PayU, in addition to Media24, South Africa's leading print and digital media business.
Naspers is also focused on stimulating South Africa's local tech sector through Naspers Foundry. This is a R1.4 billion investment targeting early stage technology companies in South Africa that seek to address big societal needs. To help address youth unemployment in impoverished communities, in 2019, Naspers launched Naspers Labs, a social impact programme for young, unemployed South Africans aged between 17 and 25. Located in low income, urban settings, Naspers Labs provide a structured development journey enabling young people to enter the economy.
Naspers has a primary listing on the Johannesburg Stock Exchange (NPN.SJ) and a secondary listing on the A2X Exchange (NPN.AJ) in South Africa, and has an ADR listing on the London Stock Exchange (LSE: NPSN).
For more information, please visit www.naspers.com.