Company News
Join us on our journey as we continue to grow, and keep up to date on the latest happenings & developments in the world of takealot.com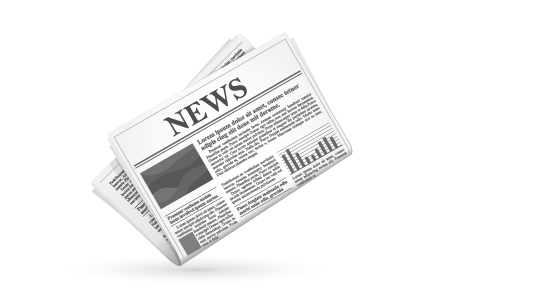 NINTENDO SWITCH LAUNCHES FOR PRE-ORDER ON TAKEALOT
Nintendo's breakthrough console available locally as part of global launch.
27 January 2017, Cape Town - Core Gaming Systems announced today that Nintendo Switch will be available for the Recommended Retail Price of R5,599. The breakthrough home video game console, which not only connects to a TV at home, but also instantly transforms into an on-the-go handheld, will launch as part of the global roll-out on Friday 3 March.
"Nintendo Switch offers a completely new gaming experience that South Africans will love – we are thrilled to introduce this unique gaming console locally at the same time as the rest of the world," says Matthew Grose, General Manager for Core Gaming Systems.
"Takealot is so excited about being a preferred partner to launch the Nintendo Switch online to South African shoppers," said Julie-Anne Walsh, Chief Marketing Officer at Takealot. "We love how versatile this new console is and to celebrate the launch – we're offering R300 off the recommended retail price to our first 50 customers who pre-order before the release day. This will give gamers the chance to snap up their Nintendo Switch at great value before anyone else."
Takealot's Nintendo Switch product range includes:
The Nintendo Switch console package with the main console, Joy-Con (L) and Joy-Con (R) controllers, a Joy-Con grip (to which the Joy-Con are attached and used as one controller), a set of Joy-Con wrist straps, a Nintendo Switch dock (which holds the main console and connects it to a TV), a HDMI cable and an AC adapter.
Nintendo Switch in two colour options: a version with a set of grey Joy-Con and a version with one neon blue and one neon red Joy-Con.
First-party Nintendo Switch games, including:
The Legend of Zelda: Breath of the Wild
1-2-Switch
Additional Nintendo Switch accessories, including:
Joy-Con (pair)
Joy-Con (single)
Nintendo Switch Pro Controller
Nintendo Switch amiibo characters, including:
Link Archer, Zelda Bokoblin and Guardian
For up-to-date Takealot pricing, check our product pages here.
In addition to participating in the official global launch, South Africans will also be able to attend the pre-launch event at Sandton City. Local Nintendo fans will have the opportunity to get a hands-on experience with Nintendo Switch at Sandton City Fountain Court from the 17th to 19th February. More information on the pre-launch event will be available on www.facebook.com/nintendodistributorsa as details are confirmed.
"Whether you want to play at home, on-the-go, single player or with friends – Nintendo Switch offers something for everyone. We encourage eager fans to attend our pre-launch event at Sandton City to see and experience the product prior launch," concludes Grose.
Watch the Nintendo Switch video here.
Download the press asset kit here.
For more information on Nintendo Switch locally visit:
Nintendo SA on Facebook: https://www.facebook.com/nintendodistributorsa
Press contacts: michelle.short@core.co.za and kerry.taoushiani@core.co.za
To find our more about Nintendo Switch globally visit:
Nintendo on Facebook: https://www.facebook.com/Nintendo
Nintendo Switch website: http://www.nintendo.co.za/NintendoSwitch
Nintendo Switch on Facebook: https://www.facebook.com/NintendoSwitch
Nintendo Europe on Twitter: https://twitter.com/nintendoeurope
Nintendo Europe on Twitch: http://www.twitch.tv/team/nintendo
Nintendo UK on YouTube: http://www.youtube.com/NintendoUK