Company News
Join us on our journey as we continue to grow, and keep up to date on the latest happenings & developments in the world of takealot.com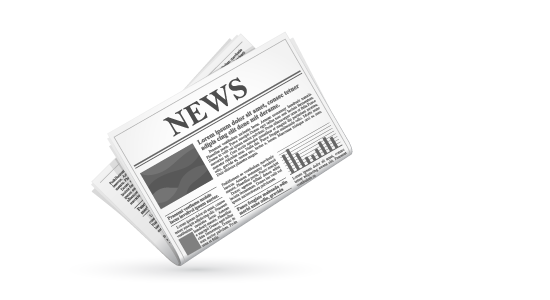 Pay using the new Ozow Pin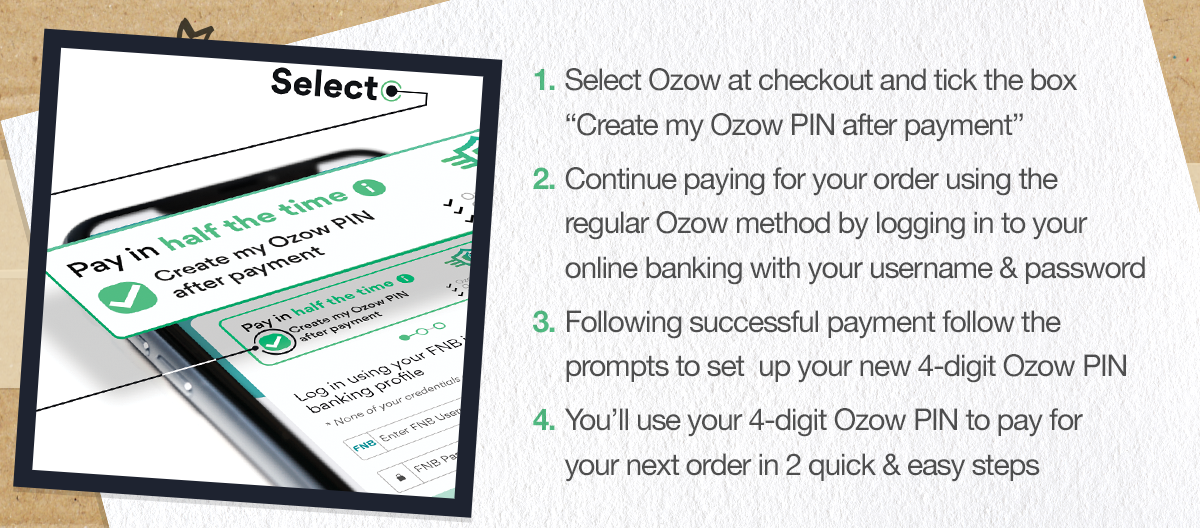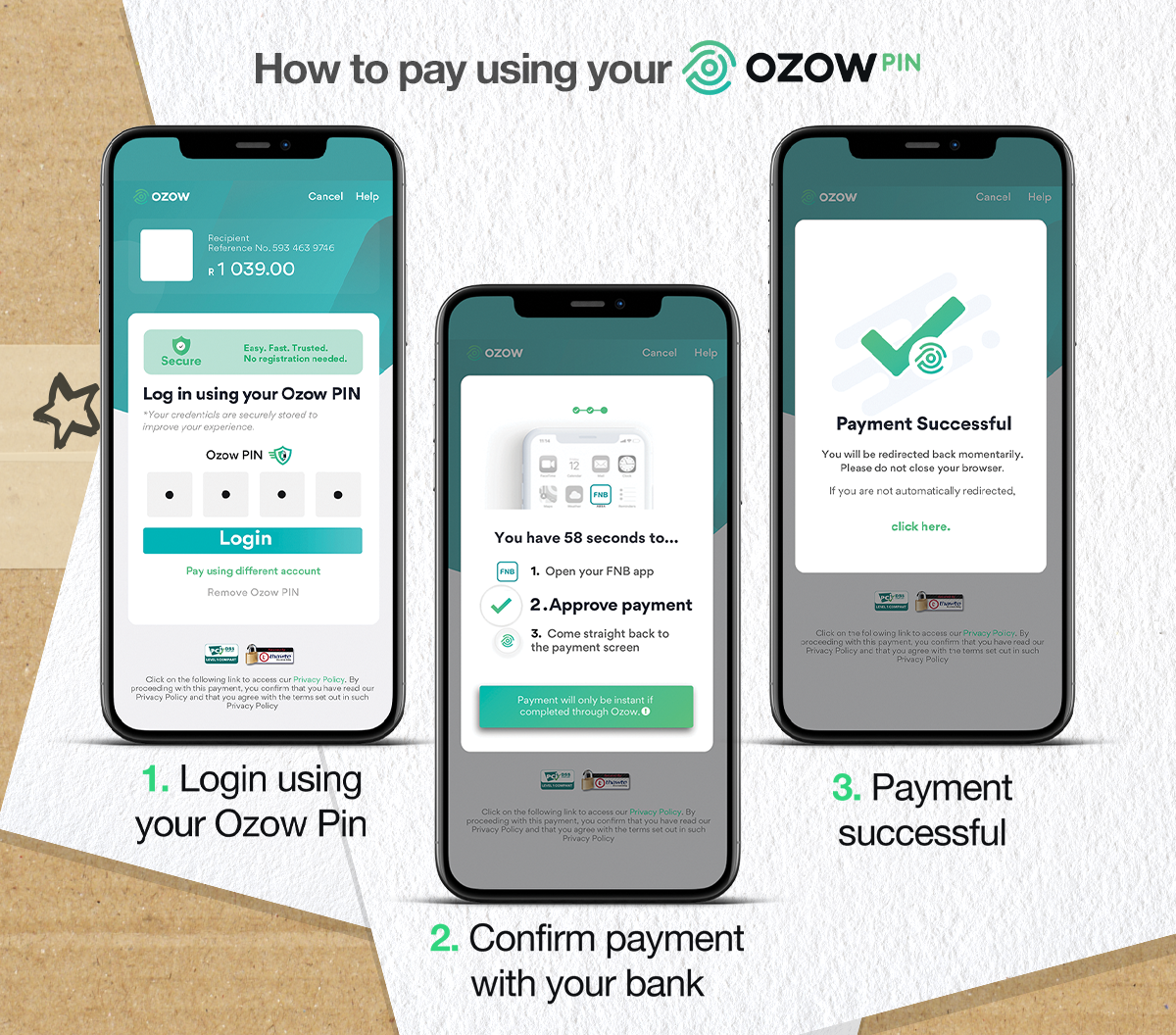 Ozow FAQs
1. What is Ozow?
Ozow is an instant EFT payment option that is accessible through all web enabled devices, whether desktop or mobile. Ozow payments can be made quickly & easily using your existing online banking details in a secure and safe environment. Try the new Ozow PIN to complete EFT payments twice as fast.
2. What is Ozow PIN?
Ozow PIN is a world-first payment method brought to you by Ozow. It is a 4 digit pin that allows you to make payments directly from your bank account in 2 easy steps. 
3. Do I have to register in order to use Ozow as a consumer?
No, with Ozow you can make EFT payments easily and securely without having to register on Ozow. All you need is an online banking account with any leading South African bank. Just use your existing internet banking details to logon through the Ozow's payment system to pay for your order on Takealot.com. 
4. How does Ozow work?
4.1 Select Ozow as your payment option during checkout
4.2. Select your bank from the list presented
4.3. Tick the check box "Create my Ozow PIN after payment"
4.4. The automated process will navigate and populate the next steps on your behalf
4.5. Your bank will send you payment authentication either by means of SMS, Push message or In-App Authentication
4.6. Once you have successfully authorised your payment, the transaction is complete and Takealot.com will process your order
4.7. You'll be prompted to create your 4-digit Ozow PIN which you can use to pay for your next order in 2 quick steps
5. Why use Ozow?
5.1. Faster transactions and payment confirmation means you could get your goods quicker.
5.2. No need to download or register with Ozow.
5.3. You don't require a credit card, only an online bank account.
5.4. No proof of payment required.
5.5. It's quick & easy. Pay for orders in 2 easy steps using your 4-digit Ozow PIN
6. I forgot my Ozow PIN, what now? 
Simply select "Remove Ozow PIN" on the payment screen . Log in via your online banking username & password to complete payment for your order. You can recreate your Ozow PIN on your next transaction. 
7. How do I change my Ozow PIN bank account?
Simply select "Pay using different account" on the payment screen and login using your online banking username & password to complete payment for your order.  You can only have one Ozow PIN at any given time and will have to create a new Ozow PIN when changing or setting up a new bank account.