Company News
Join us on our journey as we continue to grow, and keep up to date on the latest happenings & developments in the world of takealot.com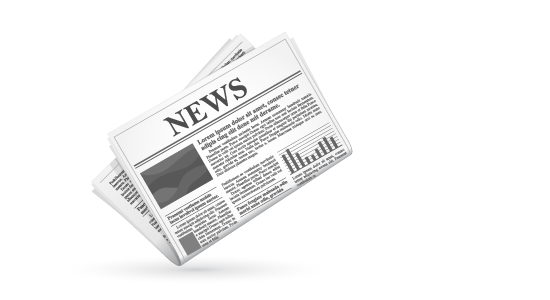 TAKEALOT CELEBRATES DISNEY PRINCESSES THIS APRIL
Find out which Disney Princess was crowned customers' favourite.
Cape Town, 10 April 2017: Takealot announced today that it will be celebrating all things Disney Princess in a special week of heartwarming deals from 10-16 April 2017. As part of this, the company ran a Disney Princess Week poll on Takealot's Facebook page and the results are now in: Ariel (The Little Mermaid) was voted as participant's favourite Disney Princess, followed by Beauty and the Beast's Belle. Additionally, Takealot users' favourite Disney Princess movie is Beauty and the Beast followed by The Little Mermaid, Tangled, and Brave.
According to Julie-Anne Walsh, Takealot's Chief Marketing Officer, "As part of our massive week of Disney Princess deals, we wanted to find out which Princess our customers love the most. At Takealot, we're all big Disney fans so we couldn't wait to see who'd be voted the fairest of them all! I think we were all secretly rooting for our favourites – these are the iconic women we grew up with, so we each wanted our personal Princess to win."
Princesses have been at the heart of Disney since Snow White first graced the screen in 1937. Today there are 11 Disney Princess characters and each one of them has an incredible story and unique inner qualities that encourage children to imagine and inspire them to reach their own goals and ambitions. Whether they want to be brave enough to break tradition like Merida, or entrepreneurial enough to build a business like Tiana – there's a Disney Princess to help inspire them and show them it's possible.
Proving that everyone still loves a good Disney sing-along, the poll's top tune from a Disney Princess movie is the iconic 'A Whole New World' from Aladdin, closely followed by 'A Tale as Old as Time' from Beauty and the Beast, which was recently re-released by Ariana Grande and John Legend to support the new live action movie.
Additionally, most voters chose Charlize Theron as the South African icon who should be a Disney Princess – which isn't surprising as she has indeed portrayed royalty, albeit an evil queen in Universal's Snow White and the Huntsman. Honorary mentions went to Minki van der Westhuizen and Suzelle DIY.
Takealot customers are spoilt for choice when it comes to Disney toys, books, movies and more and it remains one of the retailer's most iconic brands. Last year, over 77,000 Disney products were sold on takealot.com and, of all the toys, 70% were from Princess-related lines, including the ever-popular Frozen and Sofia The First, as well as the official classic Disney Princess line-up. Disney offers Takealot customers all their beloved favourites with a selection of over 2,600 different Disney products. During Takealot's upcoming Disney Princess Week (10th-16th April), over 300 of these will be on sale with magical deals to be found across the site.
Walsh says, "We'd like to thank all our customers who cast their votes and took part in our Disney Princess Week poll. We hope everyone enjoys Beauty and the Beast as it releases in cinemas from 13 April. We've been lucky enough to have a sneak peek and can confirm it's utterly magical."