Company News
Join us on our journey as we continue to grow, and keep up to date on the latest happenings & developments in the world of takealot.com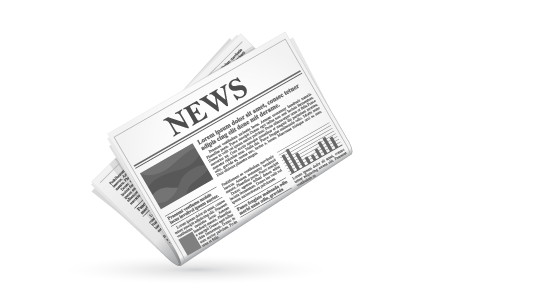 TAKEALOT.COM | LOCKDOWN UPDATE
On Monday 23rd March 2020 the President announced a nationwide lockdown starting at 23h59, Thursday, 26th March 2020.
Although the current regulations limit us to providing only essential goods at this time, worldwide the picture is quite different and e-commerce companies have largely been allowed to operate as usual while prioritising essential goods.  We have engaged with the government to expand the mandate to more than just essential goods as we believe that you will need more than just essential goods as currently defined to run your lives while in lockdown. What happens if your microwave breaks, your modem goes on the fritz, you need chlorine for your pool – there are many such examples.
We are following international best practices and World Health Organisation Guidelines and will continue to service our customers through safe at home deliveries during this time. We have temporarily disabled payment methods for all goods while we remove the ability to purchase non-essentials. Once completed all payment methods will be enabled to allow for the purchasing of essential goods only, as guided by the government, except for Cash on Delivery which will remain inactive in support of our Contactless Delivery process.
All non-essential orders that have been placed, but have not yet shipped from our warehouses will unfortunately have to be canceled. All affected customers will receive a credit for their order items and can request a refund to their bank account. Any outstanding returns will be paused and will resume once the lockdown is lifted. Takealot Pickup Points will be closed during the lockdown period.
In our ongoing commitment to the safety of our staff, partners, drivers and customers, we will continue to enforce the below preventative safety measure for all deliveries:
Enhanced Hygiene Practices
We have been educating our staff in line with WHO guidelines and have implemented strict internal hygiene policies across our business such as widespread access to hand sanitiser, increased frequency of cleaning of all workspaces, warehouses, branches and have implemented temperature testing of Takealot Delivery Team drivers and warehouse staff and made nurses available to staff where possible.
Contactless Delivery & Collection
Enhanced hygiene measures extend to our Takealot Delivery Team drivers who are required to execute contactless deliveries.
Our drivers have been instructed not to make physical contact with any customers and to maintain a safe distance. Packages will be placed on a surface indicated by the customer, the driver will then back away and allow the customer to pick up their package themselves.
All drivers have been given access to hand sanitiser with clear instructions to sanitise their hands before and after every delivery.
For those concerned about package contamination, the World Health Organisation has said the likelihood of an infected person contaminating goods is low. WHO has also advised that the risk of catching the virus that causes COVID-19 from a package that has been moved, travelled, and exposed to different conditions and temperature is also low.  To assist with mitigating this risk, we have implemented the strict hygiene protocols above and encourage all customers who receive parcels to wash their hands after unpacking and discarding the box.
No Signature Required
Customers are no longer required to sign receipt of a delivery. Customers should simply quote their name and details to the Takealot Delivery Team driver who will either sign or input any required information on their behalf.
Product Pricing & Availability
Over the past few weeks, Takealot has seen an increase in demand for daily essentials as well as personal hygiene products. Procurement teams are working closely with suppliers and sellers to try and ensure sufficient stock is available to meet the demand. We have implemented order quantity limits on essential products to maximum 5 per order to mitigate panic buying.
Pricing of third-party Marketplace products is not determined by Takealot but we are proactively monitoring and regulating Marketplace products and prices to ensure their compliance with the directives and regulations under the Disaster Management Act.  We have communicated these new regulations to our Marketplace seller network and have committed to delisting any products in breach thereof. Guilty sellers will be suspended, effective immediately. Additional resources have also been deployed to monitor this unprecedented situation closely as it continues to develop
As this remains our collective responsibility we also encourage our customers to report any product listings they may come across which might not be living up to our commitment of fair and responsible pricing to covid19@takealot.com
We realise that some people may not necessarily agree that we stay open at this time, but we believe that it is our duty to provide a safe and hygienic essential service to our customers and their families while on lockdown. COVID-19 is having a huge impact on the world and our country and it is up to every one of us to play our part to ensure that the spread and effects of the virus are limited as much as possible.
We ask for your understanding and patience as we heed the call of our leaders and do all we can to play our part in supplying essential goods to you, safely.
Keep safe,
The Takealot Team