Company News
Join us on our journey as we continue to grow, and keep up to date on the latest happenings & developments in the world of takealot.com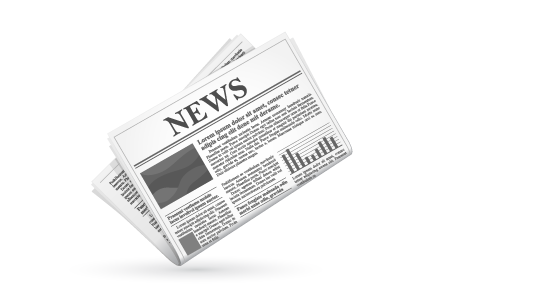 TAKEALOT RAISES ADDITIONAL CAPITAL TO CONTINUE GROWTH
Takealot, South Africa's leading eCommerce company, attracts additional investment from Naspers.
Cape Town, 11 April 2017 – Takealot Online (Pty) Ltd today announced a R960 million investment from Naspers. This latest investment follows earlier investment from both Tiger Global and Naspers in 2015 and underlines the continued commitment to Takealot and confidence in the potential of South Africa's eCommerce sector.
Takealot has continued its robust growth since its merger with Kalahari in 2014, and boasts a stable of businesses including Takealot.com, South Africa's leading general etailer, Superbalist.com, the fashion etailer, Mr D Food, South Africa's largest restaurant food delivery service, and the Takealot Delivery Team, its point to point courier services.
Retail remains a highly competitive market in South Africa, and online retail accounts for less than 2% of the non-grocery retail market and less than 1% of the total retail market. With online retail penetration, according to Euromonitor, in the teens in the US and UK retail markets, and at 17% in China, the potential in South Africa is clear to see.
"We are super excited about this latest investment as it will allow us to continue to grow the business in a market with huge potential. Naspers has been a wonderful supporter of our business and we are grateful for their ongoing commitment and show of confidence in both the business and the market. This is great news for our customers and employees alike." said Takealot Founder and CEO Kim Reid.
"The team continues to drive exciting growth and shows great promise in a market we expect to go from strength to strength. We are pleased to support their ambitions to build an enduring eCommerce business for South African consumers and Takealot's partners alike." said Oliver Rippel, CEO, B2C Ecommerce, Naspers.
Takealot has filed a large merger notification with the South African Competition Commission in anticipation of finalising the investment from Naspers, which would make Naspers the majority shareholder in Takealot.
—ENDS—
About Takealot
Takealot.com was officially launched in June 2011 post the successful acquisition of an existing eCommerce business called Take2 by the US based investment firm, Tiger Global Management and Kim Reid in October 2010. Today Takealot.com is the leading eCommerce retailer in South Africa and one of the largest, most innovative eCommerce retailers on the African continent. For more information, see www.takealot.com.
About Naspers
Founded in 1915, Naspers is a global internet and entertainment group and one of the largest technology investors in the world. Operating in more than 130 countries and markets with long-term growth potential, Naspers builds leading companies that empower people and enrich communities. It runs some of the world's leading platforms in internet, video entertainment, and media.
Naspers companies connect people to each other and the wider world, help people improve their daily lives, and entertain audiences with the best of local and global content. Every day, millions of people use the products and services of companies that Naspers has invested in, acquired or built, including Avito, Brainly, Codecademy, eMAG, Flipkart, ibibo, letgo, Media24, Movile, MultiChoice, OLX, PayU, ShowMax, SimilarWeb, Takealot, Twiggle, and Udemy. Similarly, hundreds of millions of people have made the platforms of its associates Tencent (www.tencent.com; SEHK 00700), Mail.ru (www.corp.mail.ru; LSE: MAIL), and MakeMyTrip Limited(www.makemytrip.com; NASDAQ:MMYT) a part of their daily lives.
Naspers is listed on the Johannesburg Stock Exchange (NPN.SJ) and has an ADR listing on the London Stock Exchange (LSE: NPSN).
For more information, please visit www.naspers.com.
For more information contact:
Kim Reid (Takealot) marketing@takealot.com