Company News
Join us on our journey as we continue to grow, and keep up to date on the latest happenings & developments in the world of takealot.com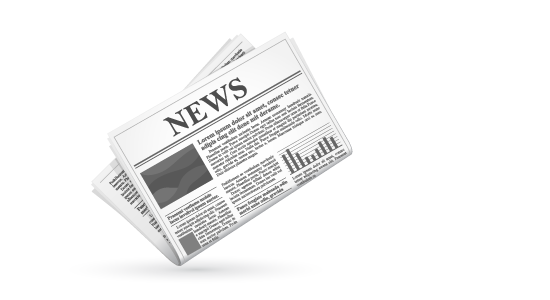 THE RISE OF WATER WISE PRODUCTS
Leading retailers are seeing water wise sales grow as South Africans seek to save water wherever they can
Cape Town, 10 March 2017: National Water Week takes place from Monday, 13, until Sunday, 19 March 2017. retailers are seeing water wise sales grow as South Africans seek to save water wherever they can,a water wise lifestyle. Rather than making do with dirty cars and dry lawns, South Africans are getting savvy and opting for water-saving shower heads and clever water-wise garden crystals, among other dynamic solutions.
Level 3B restrictions in the Western Cape have given rise to a fleet of water-saving products flooding the market, with demand dramatically increasing as the situation becomes dire. Dam levels in parts of the country are at a critical low at 22% and the Western Cape Government has reported only 113 days left of usable water, so it's not surprising that people are employing intelligent commodities to curb consumption.
This upsurge in interest is evident in the insights coming from leading South African retailers like takealot.com. Takealot's Chief Marketing Officer Julie-Anne Walsh says, "We've expanded our water wise range of products by 25% to make sure we have everything our customers need and we've noticed a significant rise in sales of these items – seeing 75% growth in the last five months alone. Simple, affordable solutions like watering cans and buckets have seen the biggest increase overall and our Superhead Rainwater Tank Filter from FilterShop has been selling particularly well – showing us that customers are really making the effort to maximise the use of any rainwater that falls in their day-to-day water usage. An H2Flo Water-Saving Showerhead is also a popular and inexpensive upgrade, which is great as the average shower uses 22 litres of water per minute, while an eco-showerhead uses only 7.5 to 10 litres per minute, depending on the model."
Walsh added, "We love to see that our customers are being responsible in the face of the water restrictions and really encourage them to take any water savings measures they can."
Every responsible citizen has the opportunity to choose a water-safe future through smart investment now – here are some of the more interesting environmentally-friendly items people are purchasing from Takealot:
A reservoir for water retention: Green-fingered gardeners don't despair – Stockosorb Water Wise Crystals from Efekto will go a long way to helping a thirsty garden recover. Work the environmentally safe crystals around plants' roots, and they'll transform into gel-sponges that aid water absorption and retention. Creating a continuously available water reservoir, you can keep your plants healthy despite minimal water use.
Keep your rainwater pollutant free: Numerous South Africans are turning to rainwater and grey water as viable alternative water sources. To keep your rainwater tank free from pesky pollutants like leaves and insects, use a product like the Superhead Rainwater Tank Filter from FilterShop. With a first flush diverter, leaf screen, and insect screen, this cost-effective, compact filter includes a one way diverter, rotating outlet, rain head, and adjustable drainage plug. Essentially, it's an affordable solution to keeping harvested rainwater clean.
Could science be the solution? One of our challenges is to educate and inspire a new generation of scientists to tackle predominant problems like water purification.  Kits like the Green Science's Clean Water Science are ideal for mini conservationists in the making, with a complete table top water filtration plant, lessons on disinfecting water using solar power and more.
Do your homework: Learn how to live a more water wise lifestyle by reading up on some water-saving tips. Download Water-Saving Tips For Dummies as an eBook to read up next time you travel and educate your kids with some bedtime reading from Jen Green's Why Should I Save Water?.
About Takealot
With a mission to be Africa's largest, most customer-centric online shopping destination, Takealot.com was officially launched in June 2011. The retailer's ethos is simple – the customer always comes first – a philosophy that informs every aspect of its business model. From the moment the customer lands on the website to the instant a product is ordered and delivered, Takealot is committed to ensuring that every online shopping experience is a positive one. The business has warehouses in Cape Town and Johannesburg, and includes 21 departments, including laptops, TVs, cellphones, kitchen appliances, beauty products and much, much more. In 2014, Tiger Global invested $100m, which led to the acquisition superbalist.com of mrD Courier,  Takealot Delivery Team as of August 2017,  giving Takealot its own logistics network. On 1 May 2015, the company merged with Naspers' kalahari.com, making it South Africa's largest online store.
takealot.com | Shop anything you can imagine.