Learn more aboutCompetitions
Being a part of our family means that you'll have access to a ton of fun & fabulous competitions throughout the year! Who doesn't love a freebie, right?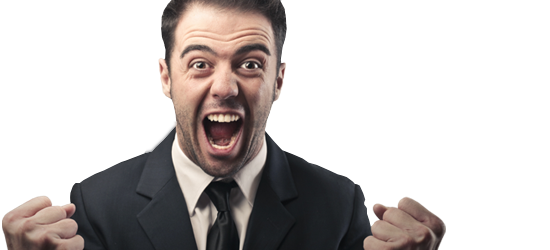 1.     

Introduction

 

Participation in this Competition is governed by these terms and conditions (the Rules).
Participants are encouraged to review the Rules before entering the Competition and acknowledge that they been given an appropriate opportunity to do so and that they understand and accept these Rules.
This competition is operated by Jacobs Douwe Egberts ZA (PTY) LTD in conjunction with Tradeway Promotions (Pty) Ltd; Vetro Trading T/A Vetro Media; Pentravel, a division of
Cullinan Holdings Ltd; WebFluential (PTY) LTD
Participation in the Competition constitutes acceptance of these Rules and Participants agree to abide by these Rules.
2.     

By participating in this Competition, Participants agree to the rules set out below.

This Competition is limited to legal residents and/or citizens of South Africa. In addition, the following people shall not be eligible to participate in this Competition:
Directors, members, partners, promotional and advertising agents, merchandisers, employees or consultants of the Promoters.
Spouse, life partner, parent, child, brother, sister, business partner or associate of any of the persons specified above.
People who are not legal residents and/or legal citizens of the Republic of South Africa.
Persons under the age of 18 years.
The Competition shall commence on 1 July 2022 and will end on 31 August 2022. No entries received after 23:59:59  31 August 2021 will be considered.
3.     

Mechanics

 

To participate in this Competition, Participants must adhere to the following:

WHATSAPP & QR CODE MECHANIC:

Participants are required to purchase any 2 Jacobs Products adefined in the below table (*excluding single sticks) at any store nationwide to enter the competition.  
Products included in the competition are listed below:
Description

Barcode

 

JACOB ESPRESSO BN 500G X12           INT

8711000539248

JACOB KRONUNG BN 500G X12

8711000539293

JACOB BARIS ED CREM BN UTZSG1000GX4INT

8711000895849

JACOB BARIS ED ESPR BN UTZSG1000GX4INT

8711000895788

JACOB CMOCH INS 10X19.6GX5 ZA PUNCH

8714599201824

JACOB CAPPUNS INS 10X11.1GX5 ZA PUNCH

8714599201855

JACOB CAPPVAN INS 10X14.7GX5 ZA PUNCH

8714599201886

JACOB CAPPUCC INS 10X14.8GX5 ZA PUNCH

8714599201916

JACOB CAPPU CHOCNUT INS 10X16.5GX5 ZA PU

8714599202005

JACOB ICECP ORIGINA INS 8X20.5GX5 ZA PUN

8714599201947

JACOB ICECP SLTCARA INS 8X20.3GX5 ZA PUN

8714599201978

JACOB KR INST FD 200GX6     SA

8711000509388

JACOB KR INS NIGHT&DAY FD 200 X6   SA

8711000535745

JACOB KRONUNG INST FD 100GX6

4000508050008

JACOB KR INS NIGHT&DAY FD 100 X6   SA

8711000535806

JACOB GOLD INS 200GX6 ZA

8714599200537

JACOB GOLD INS 100GX12 ZA

8714599200476

JACOB HAZELNUT INS 95GX12

8714599108970

JACOB CARAMEL INS 95GX12

8714599109007

JACOB KRONU INS 47.5GX12

8714599202098

JACOB KROEN INS 75GX12 ZA

8714599514320

JACOB KROEN INS 150GX6 ECON PK ZA

8714599514306

JACOB KROEN INS 40GX20 ZA

8714599514214

JACOB KRONU INS 250GX9 ZA

8714599514108

JACOB KRONU INS 230GX10

8714599201565

JACOB GOLD INS 230GX10

8714599201596

JACOB KRONU INS 300GX9

8714599201695

JACOB KRONUNG 26X1.8G X20 ZA

8714599200018

JACOB KRONU INS 26X1,8G X10

8714599200018

JACOB GOLD INS 26X1,8GX20 ZA

8714599200698

JACOB GOLD INS 26X1,8G X10

8714599200698

JACOB ESP7 CLAS CAPS UTZ SG 10PCX10 DEEL

8711000371176

JACOB ESP10 INT CAPS UTZ SG 10PCX10

8711000371183

JACOB ESP12 RIST CAPS UTZ SG10PCX10

8711000371206

JACOB LUNGO8 INT CAPS UTZ SG10PCX10 DEEL

8711000371244

JACOB CLASSIC RGR 250GX12 ZA

8714599200629

JACOB INTENSE RGR 250GX12 ZA

8714599200650

JACOB DELICATE RGR 250GX12 ZA

8714599200971

JACOB 3IN1 INS 10X18GX12 ZA

8714599200254

JACOB 3IN1 INS 20X18GX6 ZA

8714599200292
Participants are required to Scan the QR code or save this number 064 998 4325, Then send the word Jacobs to the whatsapp number and follow the prompts.
Entry costs are as per user's standard WhatsApp data usage
Participants may enter the competition as many times as they wish over the promotional period, provided that participants purchase the participating products each time and complete the competition entry and enter a new till slip (proof of purchase)
Participants are required to keep their till slip as proof of purchase to constitute a valid entry.
All entries from disqualified participants' mobile numbers will be rejected.
Only one prize per household and per person.
No computer-based entries will be accepted.
Any mobile number that enters an invalid till slip five (5) times in succession will be locked out of the Competition for the entire duration of the promotional competition ("Blocked Participants").
Blocked Participants have an opportunity to call the Jacobs Competition Call Centre on 072 671 3193 between 09h00 – 16h30 Monday to Friday should there be a valid reason, which is accepted by the Promoter, for the Blocked Participants to be allowed to enter the Competition.
4.     

The Prizes

Participants in the WhatsApp OR QR code part of the Competition stand a chance to win the following:

1 x Trip to Germany valued at R 200 000.
1 of 5 Smeg Kitchen Sets to the value of R10 000. The Kitchen set includes and Smeg Kettle and Smeg 2 slice toaster.
5.     

Dates of the prize draws:

Travel Trip To Germany:
i. 6September 2022
Smeg Kitchen set draws (1 set every two weeks) :
i. 12 July 2022
ii.26 July 2022
iii. 09 August 2022
iv. 23 August 2022
v. 06 September 2022
6.      The Draw:

The winner will be drawn via random draw on a Bi-weekly basis utilising a CPA approved system.
The system is 100% competition approved.
The draw is fully automated and works through the system which has been signed off by the competition commission.
7.     

How to claim your prize:

 

Holiday voucher is strictly to go to Germany. Destination cannot be changed.
At the time that a potential prize winner is identified, the potential prize winner will receive a telephone call from a representative of the Promoters at which point he/she may be required to answer a few questions regarding his/her eligibility as well as be requested to submit certain documents such as a copy of his/her till slip to the Promoters representative.
The potential prize winner is not an actual winner until his/her submission is validated and his/her documents are completed and submitted to the Promotors. If a potential prize winner does not meet the eligibility requirements, the prize will be forfeited and a runner up finalist will be deemed the potential prize winner subject to the terms and conditions herein.
If the Promotors are unable to reach any of the potential prize winners after 3 (three) attempts made within 3 (three) working days of their name being drawn, for whatsoever reason, including incorrect telephone numbers or inoperative telephone numbers, or if the winner refuses to accept prizes for whatsoever reason, such winner will be disqualified and a runner up finalist will be deemed the potential prize winner subject to the terms and conditions herein.
Eligible winner's prizes will then be arranged in accordance with the winner and the Promoter to plan and arrange logistics, details and all necessary elements to receive the prize.
Details on the 1 x Trip to Germany valued at R200 000 prize below:

Prize is valued at R200 000 via Pentravel
Travel voucher is valid from 1 September 2022 – 31 March 2024. (18 Months)
Itinerary for trip has been pre-planned and approved by Jacobs Douwe Egberts ZA (PTY) LTD.
Should you wish to make any changes to the planned trip, this needs to be pre arranged with Pentravel agency.
Should there be any changes that affects change in rates that exceeds the R200 000 prize value, the competition winner would be liable to pay the difference.
1 person make take 3 people with them.
Winner must be over 18, however 3 additional persons to accompanying  the winner does not have to be over 18.
Prize value does not include Visa costs. Should your Visa application be declined, you automatically get disqualified from claiming this prize and an alternative winner will be selected.  ix. Prize value includes the following:

All Flights
All Accommodation
Breakfast at the Hotels Booked
Transfers from Airport to Hotel and Hotel Back to Airport
Pre- planned Excursions / Local Trips as per the travel itinerary approved
x. Prize Value does not include:
Visa and Passports.
Recreational Spending Money
Meals not included in approved itinerary
Additional Sightseeing
Winners of the grand prize will be issued with an electronic voucher code via SMS which they are required to present at any; Pentravel, a division of Cullinan Holdings Ltd Nationwide to organise and manage the prize booking.
Voucher can be redeemed at any; Pentravel, a division of Cullinan Holdings Ltd Nationwide for a Domestic South African Holiday only.
The voucher is non-transferable and cannot be exchanged for cash.
The winner will be required to arrange and plan the trip with the Pentravel, a division of Cullinan Holdings Ltd Nationwide agent directly.
Tradeway or Jacobs are not responsible for any additional costs, visa's, passport validity, etc. that may be incurred while arranging the trip.
Altered or defaced vouchers will not be accepted, and proof of identification must be presented upon redemption.
8.     

Jacobs Magical Moments : SOCIAL MEDIA COMPETITION
a. Competition period
The Competition commences on 1 July 2022 and runs until 23:59:59 31 August 2022.
Draws will be conducted weekly in arrears, all entries received between 00:00 – 23:59:59 on a specific day will qualify for the draw taking place on the following week.
The Competition Period may be extended or curtailed at the discretion of the Promoter.
i.     To enter, participants need to create a piece of content showcasing how they make their magical moments with Jacobs Coffee  
ii.    Participants must post content as an Instagram post with the hashtag #MagicalJacobsAroma and tag @JacobsKronungSouthAfrica. iii. Participants may post content as an Instagram story however, stories alone (without a post according to ii) above) do not qualify as an entry.

iv.        Entry to this Competition does not make a Participant a winner.
v.         If the Participant has won on a specific Instagram account, no other account will be accepted by the Promoters or used by the Promoters to contact the Participant via direct message.
vi.        Multiple entries are permitted provided that each entry must show a different / new way of how they make their moments magical with Jacobs Coffee.
vii.      Participants with a valid entry stand a chance to win 1 (one) of 8 (eight) Jacobs Hampers over the promotional period.  
viii.     Participants are only eligible for 1 (one) prize in this Competition.
ix.        The Promoter accepts no responsibility for entries lost, misdirected, illegible, late or altered. Entries that do not comply with these Terms will be disqualified.
x.         It is the Winner's responsibility to ensure that any information which you provide via the Instagram direct message to the Promoter is accurate and complete.  c.     Prizes and Draws.
b. Entry Mechanics / How to enter
i. Dates of the prize draws
1. 12 July 2022 2. 19 July 2022
26 July 2022
02 August 2022 5. 09 August 2022 6. 16 August 2022
23 August 2022
06 September 2022
d.      A prize consists of a 1 (one) of 8 (eight) Jacobs Hampers, each hamper contains the following:

1.      2 (two) Manna Tumblers  
2.      Taurus Froth Master  
3.      Carrol Boyes Mug Set  
4.      Stanley Flask 1.9 L  
5.      Jacobs Product(s)
e.      There will be 8 (eight) winners with each winner eligible to win 1 (one) Prize over the promotional period.
f.       No substitution or assignment of the Prize is permitted.
g.      The Prize can only be handed over to the winner if all details provided by the winner are factually correct and requested supporting documentation presented to the Promoter.
h.      The Promoter reserves the right to substitute the Prize with any other prize of similar economic value.
i.       Participants posts will be reviewed on the defined draw dates and the top 5 posts will be chosen from qualifying Participants by a judging panel.  
j.       There will be a rollover of winners should the judging panel not find 5 top posts weekly  
k.      8 (eight) winners will be drawn from the total number of entries received.
l.       The draw will be supervised by an independent auditor or a registered accountant, or an attorney or advocate at Jacobs Douwe Egberts ZA (PTY) LTD address or an alternative address determined by the Promoters.
m.    If for any unforeseen reason the draw cannot take place on the date(s) as anticipated, then the Promoter will endeavour to conduct the draw within a reasonable period thereafter and shall provide details of the new draw date on the competition landing page.
n.      If the Prize is declined or if the potential winner cannot be contacted from the details supplied on their entry within 24 hours from the day of the draw date, a replacement winner will be drawn at the Promoter's discretion and the replacement winner will be notified by the Promoter and the "winner contact" process will be followed.
o.      By entering the competition, the Winner has given his/her consent and accepted the terms and conditions herein, and the Promoter has the right to publish the winner's name and photographs (at no fee) in any advertising, promotional, print, point- of-sale or public relations material. The nature of these publications will be determined at the sole discretion of the Promoter, for a period of 12 (twelve months) from the date/s of the Prize draw.
p.      Once the Prize has been handed over to the winner in terms hereof, the results of the Competition are final in all respects and no correspondence will be allowed.
9. Notification of Winners
a.      The Prize winners will be contacted directly on the Facebook / Instagram account used to enter the Competition and same shall apply to redeem the Prize and any further or other contact.
b.      If the potential winner cannot be contacted within 24 hours of the draw, then the Promoter reserves the right to offer the Prize to the next potential winner.
c.       The Promoter will require the Winner to complete and submit an information disclosure document to enable the Promoter to ensure compliance with the rules and the provisions of the Consumer Protection Act 68 of 2008. Should any winner refuse or be unable to comply with this rule for any reason, such winner will be automatically disqualified. The Winner may be required to sign a waiver of liability and indemnity before claiming the Prize.
d.      The Promoters may collect, store and use (but not share) any personal information of entrants for communication or statistical purposes.
10. General 
The  draws' results are final, and no correspondence will be entered into.
The Promoters may require the winner to complete and submit an information disclosure agreement to enable the Promoters to ensure compliance with these Rules. Should the winner be found not to have complied with these Rules, he/she will automatically be disqualified, and the prize will be forfeited. Winners may also be required to sign acceptance of prizes and indemnity documents.
The prize is not transferable, and no substitution or cash redemption of prizes is permitted. The prize will not be handed/awarded to a third party, but only to the verified prize winner.
The Promoters reserve the right, at their sole discretion, to substitute the prize with any other prize of comparable or greater commercial value for whatever reason.
By entering this Competition, you authorise the Promoters to collect, store and use (not share) personal information of Participants for communication or statistical purposes. You are entitled to decline any marketing communication by opting out when following the competition prompts.
Any personal data submitted by you will be used solely in accordance with current South African data protection legislation and the Promoters privacy policy.
Participants may be required to take part in publicity campaigns for broadcast or publishing purposes. Participants shall always be entitled to decline the above request. Participants that take part in any publicity will not be entitled to any payment or other remuneration for such publicity or otherwise. All publicity and other materials will be the sole property of the Promoters.
Nothing in these Rules is intended to, or must be understood to, unlawfully restrict, limit or avoid any rights or obligations, as the case may be, created for either the Participant or the Promoters in terms of the Consumer Protection Act, 68 of 2008 ("CPA").
All Participants participate entirely at their own risk. By reading and accepting these Rules, the Participants give consent to these risks and hereby indemnifies and holds harmless the Promoters, their directors, employees and agents of any and all liability pertaining to any damage, cost, injuries and losses of whatever nature sustained as a result of their participation in the Competition and related events and activities, save where such damage, cost, injuries and losses are sustained as a result of the gross negligence or wilful misconduct of any of the Promoters.
The Promoters, their directors, employees, agents and distributors accept no responsibility and they will not, in any circumstances, be liable to compensate the Participants, or accept any liability for: (a) any inability by the Participant to use the prize in part or at all; (b) the lack of quality or any other aspect of any service which is or should be provided at any venue(s) in relation to the prize; or (c) any personal loss or injury occurring at any venue(s) arising, directly or indirectly, out of the use of the prize.
The Promoters, their directors, employees, agents and distributors, are not responsible for any misrepresentation (whether written or verbal) in respect of any prize nor in respect of any warranties or undertakings given by any person other than the Promoters themselves.
The Promoters reserve the right to terminate or extend the Competition at any time. In the event of such termination or extension, all Participants agree to waive (give up) any rights that they may have in terms of the Promotion and acknowledge that they will have no recourse against the Promoters, its advertising agencies, advisors, suppliers and nominated agents.
By entering the Competition, Participants acknowledge that the Promotion will be managed in accordance with the provisions of the CPA. Participants undertake to expeditiously do all things necessary to enable the Promoters to comply with their obligations under the CPA including, but not limited to providing such personal information as may be required in order to facilitate handing over the prize to the Participant. Should any Participant refuse or be unable to comply with this requirement, the Participant shall be deemed to have forfeited the prize.
Notwithstanding anything to the contrary contained in these Rules, the Promoters reserve the right to amend, modify, change, postpone suspend or cancel this Competition, the Rules and any prize (which has not yet been allocated), or any aspect thereof, without notice at any time, for any reason which the Promoters deem necessary. At the end of the Competition for whatsoever reason, all the Promoters' obligations in regard to the Competition as well as in regard to the prizes shall cease to exist.
These Rules shall be governed by and interpreted according to the laws of the Republic of
South Africa and any Participant and Jacobs Douwe Egberts ZA (Pty) Ltd
consent to the non-exclusive jurisdiction of the High Court of South Africa.
For further information or enquiries please call us on 072 671 3193 Calls to this number will be charged by your cellular network service provider.