Learn more aboutCompetitions
Being a part of our family means that you'll have access to a ton of fun & fabulous competitions throughout the year! Who doesn't love a freebie, right?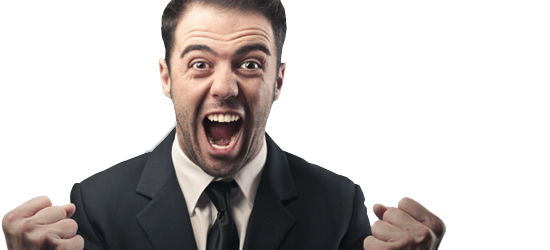 PREMIUM INSTALLATION SERVICES STANDARD TERMS AND CONDITIONS
KINDLY NOTE THAT THIS INSTALLATION SERVICES PROMOTION IS CONDUCTED BY PHILIPS SOUTH AFRICA COMMERCIAL (PTY) LTD IN ASSOCIATION WITH LEEGRA MARKETING (PTY) LIMITED. TAKEALOT ONLINE (RF) PTY LTD IS NOT RESPONSIBLE FOR PROVIDING ELIGIBLE PARTICIPANTS WITH THE INSTALLATION SERVICES AND ASSOCIATED BENEFITS DETAILED BELOW. 
PLEASE READ THE BELOW TERMS AND CONDITIONS CAREFULLY (PARTICULARLY AS FAR AS YOUR OBLIGATIONS AS THE CUSTOMER ARE CONCERNED). IF YOU DO NOT UNDERSTAND ANY ASPECT OF THE TERMS AND CONDITIONS BELOW PLEASE EMAIL XELSISVIP@PHILIPS.COM BEFORE MAKING USE OF THE INSTALLATION SERVICES.
WHEREAS
(a) Whereas Leegra Marketing (Pty) Limited (hereinafter "Supplier") has been appointed by Philips to provide premium installation service to Customers who purchase the Saeco Xelsis coffee machine from its authorised retailers.
(b) Whereas the premium installation services is offered exclusively to Customers who purchase a genuine Saeco Xelsis coffee machine from an authorised retailer of the product.
(c) Whereas the Supplier shall provide the premium installation services upon acceptance of the offer by a Customer at the Customer's home, provided that the Customer's home is within a 100km radius of Johannesburg CBD, Pretoria CBD, Cape Town CBD and Durban CBD.
Supplier and the Customer hereinafter also collectively referred to as "Parties" and individually as "Party".
NOW THEREFORE, in consideration of the recitals and the following mutual terms and covenants, the Parties hereby agree as follows:
 1. DEFINITIONS
1.1 In this Agreement unless the context otherwise requires:
"Personal Data" means personal data under the relevant laws as described in Clause 8.
"Services" collectively means all the Services to be provided by Supplier pursuant to this Agreement, including without limitation as described in Schedule 1 to this Agreement and in any Purchase Order, as may be amended from time to time by agreement between the Parties in writing.
"Supplier's Personnel" means all persons employed or contracted by Supplier in relation to the provision of the Services.
2. SCOPE AND DURATION
2.1 This Agreement comprise all the terms of the contract between Supplier and the Customer. Acceptance of the offer of the premium installation services, or acceptance or use of the services, shall be deemed acceptance of these terms despite anything to the contrary in the Customer's purchase order.
2.2 This Agreement shall commence on the Customer acceptance of the offer of the premium installation services, and, subject to earlier termination under Clause 9, shall continue in force until the completion of the installation (hereinafter referred to as "Term").
3. SUPPLY OF SERVICES
3.1 Supplier shall provide the Services specified in Schedule 1.
3.2 The terms and conditions of this Agreement shall apply to all Services provided by Supplier.
3.3  The Customer shall be deemed to have satisfied itself with regards to the nature and extent of the Services.
3.4 The Customer shall be deemed to have obtained for itself all necessary information as to the risks, contingencies and any other circumstances which might reasonably influence or affect Supplier undertaking the Services.
3.5 Supplier undertakes that the Services shall be executed by reliable, adequately trained, experienced, skilled and expert personnel in adequate numbers and in sensible continuity.
3.6 Supplier is responsible for all acts and omissions of Supplier's Personnel.
3.7 Supplier shall use its best efforts to replace persons unable to work through illness or departure by other adequately trained, experienced, skilled and reliable personnel in such a manner that any applicable time schedule is not jeopardized.
4. QUALITY OF THE SERVICES
4.1 The Supplier warrants that the Services will be performed with reasonable care, skill and in accordance with generally recognised commercial practices and standards in the industry for similar services;
4.2 The Services will be provided in accordance with all applicable legislation from time to time in force, and the Supplier will inform Philips as soon as it becomes aware of any changes in that legislation.
5. LIABILITY AND INSURANCE
5.1 Each Party accepts liability for death or personal injury resulting from its negligence, for fraud or for fraudulent misrepresentation, and for any other liability which cannot be excluded by law.
5.2 To the fullest extent permitted by relevant laws, Suppliers total liability for breach of contract, tort, or any statutory obligation shall be limited to the maximum of 100% of the contract value.
5.3 Except as provided in above under 5.2, Supplier shall not be liable for:
5.3.1  loss of business, profits, revenue, goodwill, contract, penalties and anticipated savings, (even where the same arise directly from a breach of these conditions);
5.3.2 special, indirect or consequential losses, even if foreseeable by or in the contemplation of Philips; or
5.3.3 any claim made against the Supplier by any other person.
5.3.4 Except as expressly stated herein all conditions and warranties, implied statutory or otherwise, are hereby excluded to the maximum extent permitted by law.
6. CONFIDENTIALITY AND PUBLICITY
6.1 Each Party shall treat as confidential all information obtained from the other and shall not divulge such information to any person (except to such Party's own employees and then only to those employees who need to know the same), without the other Party's prior written consent, provided that this Clause shall not extend to information which was rightfully in the possession of such Party prior to commencement of the negotiations leading to this Agreement, which is already public knowledge or becomes so at a future date (otherwise than as a result of breach of this Clause), or which needs to be disclosed by law.
7.  ASSIGNMENT AND SUB-CONTRACTING
7.1 Supplier may assign, transfer, charge or otherwise dispose of all part of this Agreement upon notice in writing to the Customer.
7.2 Supplier shall not be relieved from any of its obligations under this Agreement by entering into any subcontract for the performance of any part of this Agreement and any sub-contractors shall be bound by the terms and conditions of this Agreement so far as they are applicable.
8. PERSONAL DATA
8.1 Where Supplier in the performance of the Agreement processes data of the Customer or any other person (hereafter collectively referred to as "Personal Data"), then Supplier agrees and warrants that Supplier shall, in accordance with laws in the Republic of South Africa:
             8.1.1 comply with all privacy and data protection law and regulations applicable to the Services;
8.1.2 process Personal Data only insofar necessary for the Services rendered to the Customer and as permitted or required by law
8.1.3 keep the Personal Data confidential;
8.1.4 take appropriate technical, physical and organisational security measures to protect the Personal Data against loss, unauthorized or unlawful processing; and
8.1.5 promptly inform the Customer of any actual or suspected security incident involving the Personal Data.
8.2 To the extent that Supplier allows a sub-contractor to process the Personal Data, Supplier shall ensure that it binds such sub-contractor to obligations which provide a similar level of protection as this Clause 8.
8.3 Supplier shall, upon the termination of the Agreement, securely erase or destroy all records or documents containing the Personal Data. Supplier accepts and confirms that it is solely liable for any unauthorised or illegal processing or loss of the Personal Data, if Supplier fails to erase or destroy the Personal Data upon termination of the Agreement.
9. TERMINATION
9.1  This Agreement may be terminated by Supplier or Customer at any time on fourteen (14) days' written notice.
9.2  This Agreement may be terminated by either Party for a breach by the other Party, which, being capable of remedy, shall not be remedied within seven (7) days written notice from the innocent Party to the defaulting Party, or in the event of a breach which is not capable of remedy, forthwith by notice in writing.
10.  NOTICES
10.1 Any notice to be given by one Party to the other shall be in writing and sent by first class, registered or recorded delivery post and shall be sent to the address set out at beginning of this Agreement (or such other address as may be notified by either Party to the other from time to time).
10.2 Any such notice or other document shall be deemed to have been served (if delivered) at the time of delivery, or if sent by post, upon expiration of 48 (forty-eight) hours after posting.
11. ORCE MAJEURE
11.1 Neither Party shall be liable for any breach of its obligations under this Agreement, arising from causes beyond its reasonable control, including but not limited to fires, strikes (of other's employees), insurrection, riots, embargoes, container shortages, wrecks or regulations of any civil or military authority ("an Event of Force Majeure").
11.2 Each of the Parties agrees to give notice forthwith to the other Party, upon becoming aware of an Event of Force Majeure and such notice shall contain details of the circumstances giving rise to the Event of Force Majeure, the likely length and the effects of the Force Majeure.
11.3 If a default, due to an Event of Force Majeure, shall continue for more than two (2) weeks, either Party shall be entitled to terminate this Agreement.
11.4 For the avoidance of doubt, neither Party shall have any liability to the other in respect of the termination of this Agreement as a result of an Event of Force Majeure.
12.  INTERPRETATION
12.1 The headings to the Clauses of this Agreement are for ease of reference only and shall not affect the interpretation or construction of this Agreement.
12.2 If any provision of this Agreement shall be found, by any court or administrative body of competent jurisdiction to be invalid or unenforceable, the invalidity or unenforceability of such provision shall not affect the other provisions of this Agreement and all provisions not so affected shall remain in full force and effect.
12.3 The Parties hereby agree to attempt to substitute a valid and enforceable provision for any provision which is held to be invalid or unenforceable.
12.4 Save where expressly provided to the contrary, this Agreement and the Schedules constitute the entire agreement between the Parties and supersede all previous written or oral agreements between the Parties in respect of the Services.
12.5  Each Party hereby agrees that it has not relied on any representation not recorded in this document.
12.6 In the event of a conflict between the terms of this Agreement and the Schedules, the terms of this Agreement shall prevail.
12. No variation of these terms and conditions shall be valid unless confirmed in writing by authorised signatories of both Parties on or after the date of this Agreement.
12.8 Statutory provisions shall be construed as references to those provisions as respectively amended, modified or re-enacted.
12.9 The singular shall include the plural and vice versa.
12.10 Words denoting persons shall include corporations and vice versa.
12.11 The rights and remedies contained in this Agreement are cumulative and not exclusive of any rights or remedies provided by law.  No failure on the part of Philips to exercise, and no delay on its part in exercising, any right or remedy under this Agreement will operate as a waiver of that right or remedy, nor will any single or partial exercise of any right or remedy preclude any other or further exercise of that or any other right or remedy.
13. CUSTOMER'S RESPONSIBILITIES
13.1 The Customer shall:
13.1.1 Provide full and complete access to its home to allow Supplier to perform the installation services. If such access is not provided at the mutually agreed time, Supplier reserves the right to charge for any waiting or other lost time.
13.1.2 Ensure that the area of work is safe and without risk to the Supplier installer. If the Supplier installer considers the area to be unsafe for any reason, further work will cease until the situation is rectified.
13.2 Assist the Supplier installer in any reasonable manner, including the provision of appropriate services, consumable items, magnetic media, and the use of any other associated equipment necessary to provide the specified corrective work, at no charge to Supplier.
14. LAW AND JURISDICTION
14.1 This Agreement shall be governed by and construed in accordance with the laws in the Republic of South Africa and the Parties hereby agree to submit to the exclusive jurisdiction of the courts in the Republic of South Africa.
SCHEDULE ONE
The Services
Description:
A free premium service is offered to Customers who have bought a Saeco Xelsis coffee machine. The service includes free installation at the Customer's home within a 100km radius of Johannesburg CBD, Pretoria CBD, Cape Town CBD and Durban CBD. The Customer will receive training on the use of their Xelsis coffee machine and is shown how to maintain the machine. The Leegra installer will also register the machine for the Customer, after completion of the installation; the Customer will receive a premium gift package, which includes:
1kg of Jacobs beans;
A set of 4 premium coffee glasses ;
200g of delectable Lindt chocolates; and
Maintenance accessories.
Service steps:
(a) Customer purchases a Saeco Xelsis coffee machine from takealot.com.
Online Purchase:
If the Customer has purchased the Xelsis coffee machine online, the Customer will receive a welcome letter in the box upon delivery. The welcome letter contains prompts on how the Customer can request their free Premium Service, provided the Customer's home is within a 100km radius of Johannesburg CBD, Pretoria CBD, Cape Town CBD and Durban CBD.
Should the Customer's home fall outside the 100km radius, the Customer should still continue with registration and tick the box for the premium gift, which will be delivered by courier to the address provided by the Customer.
For any queries, please e-mail xelsisvip@philips.com