Learn more aboutCompetitions
Being a part of our family means that you'll have access to a ton of fun & fabulous competitions throughout the year! Who doesn't love a freebie, right?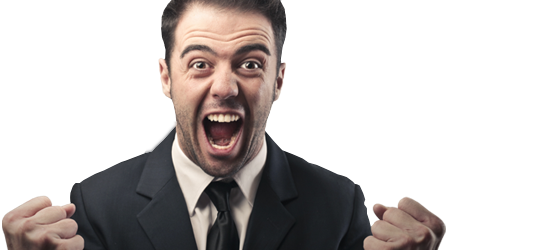 Terms and Conditions: Rain 7 Data Days Promotion on Takealot
PLEASE NOTE THAT THIS PROMOTION IS CONDUCTED BY RAIN (PTY) LTD ("RAIN"). TAKEALOT ONLINE (RF) (PTY) LTD ("TAKEALOT") IS NOT RESPONSIBLE FOR RUNNING THE PROMOTION OR PROVIDING ELIGIBLE PARTICIPANTS WITH THE REWARDS DETAILED BELOW.
All customers that have purchased a rain SIM card ("SIM") on Takealot and activate the SIM on www.rain.co.za will receive 7 free unlimited data days from the day of activation (24 hours peak data).
Activation of the SIM is the completion of an online RICA process & confirmation of banking details on www.rain.co.za to allow for variables, rain will offer the unlimited data days for all SIMS purchased.
Consumer Queries:
All queries relating to the Competition can be directed to the rain support: https://www.rain.co.za/support
Please note the call center has been closed due to Covid-19 and all support queries must be channeled via our website.
PROMO TERMS AND CONDITIONS:
1. This Promotion ("Promotion")") is organised by Rain (Proprietary) Limited.
2. The Promotion is open to permanent residents and citizens of South Africa over the age of 18 (eighteen) years, in possession of a valid South African Identity Document and a valid Takealot account or any minor over the age of 13 (thirteen) with a guardian in possession of a valid South African Identity Document and a valid Takealot account. Foreign nationals must obtain rain SIMS via rain.co.za for delivery by RAM.
3. By entering the Promotion, all participants agree to be bound by these rules as interpreted by the Promoter, whose decision regarding any dispute will be final and binding. The Promoter reserves the right at any time, without notice, to amend, modify, or change these rules, and to postpone, suspend or cancel this Promotion and any prizes (which have not yet been subject to a draw), or any aspect thereof, without notice at any time, for any reason which the Promoter reasonably deems necessary.
4. The Promotional data is neither transferable nor redeemable for cash.
5. Should any dispute arise in relation to the interpretation of the Competition rules, the Promoter's decision shall be final.
6. Rain may refuse to award the promotional data if entry procedures or the Competition rules have not been adhered to or if it detects any irregularities or fraudulent practices, at its sole and absolute discretion. Rain and their third-party suppliers, as the case may be, reserve the right to vary, postpone, suspend, or cancel the competition and any prizes, or any aspect thereof, without notice at any time, for any reason which we deem necessary. In the event of such variation, postponement, suspension or cancellation, you agree to waive any rights, interests, and expectations that you may have in terms of this Competition and acknowledge that you will have no recourse against us, our affiliates and third party suppliers.
7. You agree that your participation in the promotion, and your acceptance and/or use of a promotional data, or any aspect thereof, is at your own risk.
8. These Competition rules will be construed, interpreted and enforced in accordance with the laws of contract and dispute resolution in the Republic of South Africa