Learn more aboutCompetitions
Being a part of our family means that you'll have access to a ton of fun & fabulous competitions throughout the year! Who doesn't love a freebie, right?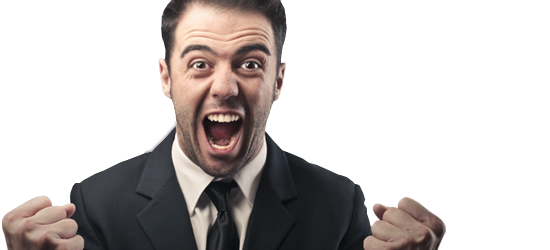 #anythingyoucanimagine terms and conditions
1. Once a week a customer will win back the value of their purchase on one select product that they have successfully purchased and shared on Facebook or Twitter during the same week.
2. To enter on Facebook, share all or any product link in your shopping cart that you have purchased on the Takealot Facebook page using the hashtag #anythingyoucanimagine and remember to tag the Takealot Facebook page in your post.
3. To enter on Twitter, share all or any product link in your shopping cart that you have purchased using the hashtag #anythingyoucanimagine.
4. Each week one winner from either Facebook or Twitter, who have successfully shared their entry, will be awarded.
5. Weekly prize value will not exceed R2,500. Should the winner have purchased and shared a product of greater value they will receive the maximum credit of R2,500.
6. The competition has begun on Monday 17 October 2016 and will run indefinitely, or until takealot.com decides to end the competition, which is at our discretion.
7. Only products successfully purchased and shared during the week leading up to the draw will be eligible for the draw on Fridays.
8. One qualifying entry will be randomly drawn each week as the winner. takealot.com reserves the right to change the duration and/or draw dates of the campaign.
9. This campaign is only open to existing takealot.com customers who have successfully placed an order, followed the campaign rules (detailed in conditions 1 above) and who reside in South Africa.
10. Customers may participate (see conditions 1 above) as many times as they like, however no person will be allowed to win more than once within a 90 day period. We reserve the right in our absolute discretion to restrict the number of such entries in which you may participate or win. takealot.com will not be held responsible should participants' Facebook or Twitter accounts be blocked due to restrictions from either social network channel.
11. Anyone found to be using multiple Twitter or Facebook accounts to participate will be excluded from the draws. Likewise for entries that takealot.com suspect are being duplicated or computer generated for the purpose of this campaign. takealot.com reserve the right to disqualify any participant who they feel has not acted in a fair, legitimate manner.
12. Winners will be announced after 4pm every Friday on their winning social media post.
13. The winners will be contacted via their social media post within 48 hours of the draw taking place.
14. Should you be drawn as a winner, you'll be required to complete a competition release form. Once the release form has been received and accepted by takealot.com please allow 72 hours for the credit value of your shared product purchase to be loaded to your takealot.com account. This credit will be available to use on your next online purchase at takealot.com.
15. It is your responsibility to ensure that your contact details, when you register online as a takealot.com customer, are correct. If takealot.com is unable, for any reason, to make contact with a winning entrant within 2 working days after the draw takes place, takealot.com reserves the right not to award the prize relating to that winning entrant, or draw an alternative winner.
16. Subject to these terms and conditions, takealot.com's determination of the winners is final. No correspondence will be entered into thereafter.
17. The credit prize is non-transferable, cannot be refunded, and cannot be exchanged for cash or another product. If you are a winner, a copy of your South African identity document or passport may be required as proof that you are in fact the winner whose name was drawn.
18. Any personal information that you provide to us, including, without limitation, your name, age, address (including post code), telephone number and/or e-mail address will be used solely in connection with the promotional competition and will not be disclosed to any third party except for the purposes of the competition, where applicable, unless you agree otherwise, or unless disclosure is required by law or court order.
19. Employees, agents of or consultants to takealot.com, their immediate family members (parents, children, brothers and sisters), spouse(s), life partners, business partners and associates are excluded from this campaign.
20. By participating in this campaign, you accept and agree to be bound by these Terms and Conditions. Failure to comply with any of these Terms and Conditions will result in immediate forfeiture of the prize/s.
21. Facebook and Twitter in no way sponsor, endorse, administer or are associated with these competitions.
22. These competition rules shall be governed by and interpreted in accordance with South African law and any disputes arising out of them shall be subject to the exclusive jurisdiction of the courts of South Africa.