Learn more aboutCompetitions
Being a part of our family means that you'll have access to a ton of fun & fabulous competitions throughout the year! Who doesn't love a freebie, right?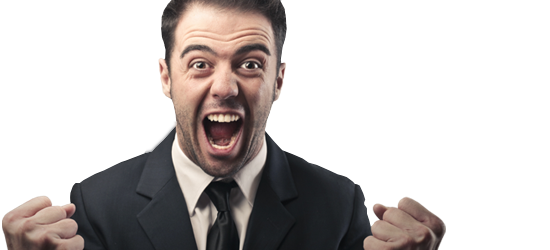 Takealot Loves Mom Competition: Competition Rules
Stand a chance to win a Mother's Day Hamper
        1. Promoter: This competition is promoted by Takealot Online (RF) (Pty) Ltd (reg. no. 2010/020248/07) ("Takealot.com", "Takealot" "us", "we" or "our").
Competition Period: The competition runs from 10am on 22 April 2019 to 3pm on 26 April 2019 (the "Competition Period"). No entries will be accepted after 3pm on 26 April 2019.
Who can enter: You are entitled to participate in this competition if (i) you are a natural person who is at least 18 years old and who resides in South Africa; and (ii) it is lawful for you to be awarded the prize. You may NOT participate if you are a supplier of goods or services in connection with this competition, or if you are a director, member, partner, employee, agent of, or consultant to Takealot.com or any other entity which directly or indirectly controls or is controlled by Takealot.com, or if you are any of the aforementioned persons' spouse, life partner, parent, child, brother, sister or business partner.
How to enter:  As this competition is run on Takealot's Facebook and Twitter social media accounts, you will need a valid Facebook or Twitter account to participate. Visit Takealot's official Facebook or Twitter pages during the Competition Period and look for the posts related to the #TakealotLovesMom Competition. Follow the instructions on the #TakealotLovesMom competition post by commenting / replying on the post by way of (i) voting for your favorite Product/Item (as displayed on the post) and (ii) adding the hashtag #TakealotLovesMom to your comment / reply. Your comment / reply will be entered into the draw and you will stand a chance to win the Mother's Day Hamper. Note that should you at any stage act in contravention of section 5 below, your entry will be withdrawn from the competition.
Content of your entry: Your entry may not contain any foul language, obscenities, defamation, hate speech or any otherwise inappropriate content in our sole discretion. Your entry may not contain any content which may be harmful to Takealot.com or its associated companies in any way. It may not infringe the intellectual property or other rights of Takealot.com, its associated companies or any third party. We reserve the right to remove entries which we deem to be in contravention of this section 5.
How many times you can enter: You may enter this competition as many times as you wish. Each comment / reply which includes the #TakealotLovesMom hashtag (as described in section 4 above) will give you one entry. Please note that each additional entry to your first entry must be different.
Entry fees: There are no entry fees to participate in the competition, and no additional charges involved in acting as set out in section 4 above.
Prize:  We will randomly select 1 winner the end of Competition Period in accordance with section 9 below. Winner will receive a Mother's Day Hamper which will consist of four of the products / items displayed in the #TakealotLovesMom competition posts. While we will endeavor to provide the winner with the products/items s/he voted for in the relevant comment / reply, please note that the final products/items that make up the hamper will be at our sole discretion and therefore, the Mother's Day Hamper may include any four of the following items:
4 Piece Shopper Bag Set

Fino Washed Nylon Fashion Bag & PU Leather Purse Value Set

Calvin Klein Eternity Moment EDP 30ml For Her

Burberry Brit Rhythm Floral EDT 50ml for Her

Beurer Hair Dryer HC 55 with Rewind Functioned Cable

Durbanville Hills Rhinofields Sauvignon Blanc

The 5AM Club Robin Sharma

Becoming (Michelle Obama)
Winner: The winner will be chosen, by way of random draw on or before at 4pm on 26 April 2019. The winner will be announced in a reply to their winning comment the day after the relevant draw. We will then send a direct message to request the winner's name, surname, email address, ID number, delivery address and telephone number (the "Participant Information"). We will make two direct attempts to obtain such information. Once we have received this information, we will deliver the prize to the winner as soon as possible, subject to section 10 below. Proof of identity will be required upon delivery. We will select a winner who has taken the steps set out in section 4 above and who is in compliance with these rules by way of random draw, at our sole discretion. Regarding the application of these rules and the selection of a winner in terms hereof, our decision is final and no correspondence will be entered into with a competition participant other than the winner.
Disqualification of winner: There are certain situations in which a winner will be disqualified from receipt of his/her prize, namely: (i) he/she fails to provide Participant Information within 24 hours of it being requested by us for the second time; (ii) he/she is found to have contravened any other rule set out herein; and (iii) upon delivery of the prize, he/she refuses to or cannot provide reasonably sufficient documentation to verify his/her identity. In the event of disqualification of a winner, we will be entitled in our sole discretion to select another winner from amongst the competition participants.
Use of participant and winner information: By participating in this competition, you consent to the use by Takealot.com or a third party nominated by Takealot.com of your Participant Information, so that your name and surname can be announced as a winner and your prize can be delivered to you. The winner may also be asked to permit the use of his/her image in marketing material, to participate in marketing activities, to permit Takealot the use of the image uploaded in marketing material, and/or be present when the draw is taking place or the winners are announced, but he/she will be entitled to decline to do so.  By entering the competition, you consent that Takealot.com can use the contents of the competition submission / your winning post for marketing purposes.
Unforeseen events: In the event of unforeseen circumstances or causes beyond our reasonable control, we reserve the right to cancel this competition (before entries are received), to change the number or nature of the prize at any time (on 48 hours notice to you), or to change the rules at our discretion (provided that we will not change the conditions for participation or conditions for being awarded the prize, as stated herein).
Rules: By participating in this competition, you agree to all the competition rules set out above, without exception.