Learn more aboutCompetitions
Being a part of our family means that you'll have access to a ton of fun & fabulous competitions throughout the year! Who doesn't love a freebie, right?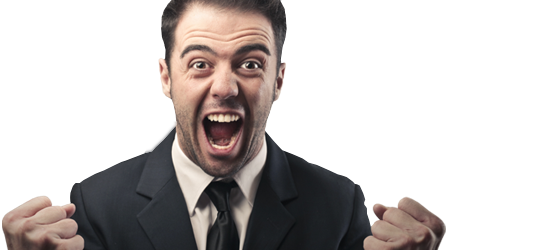 1. By entering this competition, you agree to be bound by the rules specified in these terms and conditions..
2. The prize consists of an 8 (eight) night stay at the Best Western Premier Bangtao Beach Resort & Spa in Phuket for 2 (two) persons (which includes return flights, accommodation and airport transfers) ("travel package") and one (1) R10 000 (ten thousand Rand) Takealot Gift Voucher.
3. Booking dates: The winner must make the bookings for the travel package before 30 November 2019.
4. Travel dates: All travel for the travel package must be completed between March to June 2020.
5. Travel package includes:
5.1. Return flights to Phuket (please note that Flights depart from Johannesburg, Durban and Cape Town only);
5.2. Return resort transfers;
5.3. Eight (8) nights' accommodation in a Deluxe Sea Side Room;
5.4. Breakfast daily; and
5.5. All taxes, levies & surcharges (estimated).
6. Travel package excludes:
6.1. Travel insurance;
6.2. Items of a personal nature;
6.3. Meals not specified herein; and
6.4. Passport and visa costs (if applicable).
7. Gift Voucher: A Takealot Gift Voucher worth R10,000 (ten thousand Rand) will be awarded to the winner of the competition to be used on www.takealot.com, related mobi-sites or software applications. The voucher will be valid for three (3) years after it has been issued. Takealot is not responsible for any harm due to the loss, unauthorised use or unauthorised distribution of a Gift voucher, after it has been issued to you. For further information refer to https://www.takealot.com/help/promotional-codes-terms-conditions, which are the terms and conditions applicable to the voucher.
8. Eligibility to enter the competition: The competition is open to SA residents who are over 18 years of age. Directors, employees, agents (including advertising agencies) of Travelstart and Takealot and their immediate families, are excluded from entry.
9. Entry Mechanism: Must enter via the competition landing page https://www.travelstart.co.za/lp/takealot-competition for entry to be valid (not via Social Media or associated marketing channels). Only one entry will be permitted per e-mail address.
10. Competition Period: The competition commences on (00h00) Monday, 2 September 2019 and will terminate at midnight on Monday, 16 September 2019. No late entries will be accepted.
11. Winner announcement date: The winner will be announced on Travelstart and Takealot social media platforms on the 17 or 18 September 2019.
12. Prize Draw: The winner will be selected from all the eligible entrants by way of random draw and will be contacted by Travelstart via the email address or contact number provided by the entrant. The winner will be required to submit valid identification before receiving the prize. The selection of the winner is final and binding and no correspondence or negotiations will be entered into. If a winner does not respond within three (3) days, Travelstart reserves the right to randomly draw a replacement winner without further communication.
13. Publishing winner's name: The winner agrees that Travelstart and Takealot may publish their name and photographic images on Travelstart and Takealot marketing platforms, including the website, newsletter and social media accounts. We may request the winners to participate in marketing activities for publicity purposes, but the winners may decline such invitation.
14. Competition disclaimer: Travelstart and Takealot, and their associated companies, agents and contractors assume no liability whatsoever for any direct or indirect loss, damage, death, personal injuries, defamation, invasion of privacy or claims based on publicity rights arising in connection with this competition.
15. Cancellation: Travelstart and Takealot reserve the right, in their sole discretion, to cancel or suspend the competition. In such event, where the competition is cancelled or suspended, all entrants agree to waive any rights that they may have in terms of the competition and acknowledge that they have no recourse against Travelstart and Takealot, their employees, agents, partners, suppliers, sponsors or promoters.
16. System Failure: No member of Travelstart and Takealot is responsible for lost, delayed, misdirected, internet or computer malfunctions, errors in transmission or any condition beyond the control of Travelstart and Takealot which may cause the competition to be disrupted or corrupted.
17. The prize is non-transferable and may not be exchanged for cash. Should the winner be unable to travel or comply with the required terms they will be disqualified, and a new winner may be selected, at random, in their place.
18. The prize is strictly non-transferable, non-negotiable and may not be replaced or refunded.
19. It is the winner's responsibility to ensure that any information provided to Travelstart is accurate, complete and up to date. You will be required to provide your full name, email address and other related information when entering this competition.
20. By entering and participating in this competition, you consent to opt in to marketing communications from Travelstart and Takealot.
21. Travelstart and Takealot (and their affiliates) will collect and use your personal data listed herein in order to enable your participation in this competition and for related online activities (which includes marketing activities). By participating in the competition, you consent to the transfer, storage and processing of the data in South Africa and any other affiliated country in which the Travelstart and Takealot conduct in business, which consent may be withdrawn at any time by written notification to the to either Travelstart or Takealot (as the case may be).
22. We keep your personal data to fulfill the purposes for which it was collected or as required by applicable laws or regulations. We will not use your personal data for a different purpose without first obtaining your permission.
23. You can choose to be excluded from direct marketing by notifying Travelstart and Takealot in writing, which both brands are bound by law to recognize, and will not charge you a fee to update this request on their respective systems.
24. These Terms and Conditions are also available by phoning +27 21 468 4300 (standard Telkom rates apply).