Zodiac - Baracuda MX8 Pool Cleaner - Combi Pack
Zodiac
---
eB28 990
Discovery Miles 28 990
On Credit: R / month i
In Stock
Shipping
This item is in stock in our CPT warehouse and can be shipped from there.You can also collect it yourself from our warehouse during the week or over weekends.

CPT

|

Shipping
This item is in stock in our JHB warehouse and can be shipped from there. No collection facilities available, sorry!

JHB
Free Delivery Available
Hassle-Free Exchanges & Returns for 30 Days. Learn more
2 Year Limited Warranty. Learn more
Warranty

Limited (24 months)

Country

South Africa

Brand

Barcode

6003042001244

Title

Zodiac - Baracuda MX8 Combi Pool Cleaner Pack
Bundle deals expire when stock runs out. T&Cs apply
Dylan, South Africa. 1 February 2016
Excellent product, it does however get stuck on long palm tree leaves (doesn't get stuck on the pips though).
It looks frigging awesome too, just a note, bought mine from Builders Warehouse for R2300 about 4 days ago, also bought a Zodiac Cyclonic, improved my pool condition a tremendous amount. I definitely recommend the MX8 (Unless you have a small pool, might be worth trying the MX6).
Henk, South Africa. 1 December 2014
Fantastic pool cleaner.
Blaise, South Africa. 3 July 2016
My MX8 got blocked with leaves often in the beginning but after a few months it is a lot less stiff and sucks up most big leaves (even leathery Umdoni leaves). I had a MX6 in a different pool before this and it worked without hassle for years.
Esther, South Africa. 26 September 2014
works perfectly, inpressed with the equipment and the purchase.

Radie, South Africa. 15 February 2016
We purchased a MX8 in 2014. This pool cleaner is really great. It even breaks the water surface to clean the leaves that gets stuck on the pool's walls just above the water level. Leaves from palm trees gets stuck in it, but it's easy enough to get out.

It is critical to make sure the suction is strong enough and that the floater is at the correct place.
chris, South Africa. 27 February 2014
PS: Mine had to run in for a few days. Initially it was very stiff and despite awesome suction from the pump it seemed like I needed more. Now it runs perfectly - give it a while to run in.
Herman, South Africa. 7 February 2017
Really bad quality cleaner (considering the price). It survived the first 2 years (just to get out of warranty) and then started to break. First round to replace the tracks. Next the clip at the top broke. I have subsequently bought another type of pool cleaner.

I would not recommend this to anyone.
Gideon, South Africa. 18 September 2017
Works great for the first year. Then the tracks will go, and a few months later the gearbox. Had mine fixed 2 times while under warrantee, and chucked it the first time it broke afterwards. Dominator is a much better product. I have owned now for two years. Solid as they come, and a bit cheaper than MX8.
Sharon, South Africa. 11 October 2017
Works like a dream. Covers entire pool area. Thanks again for excellent service, Takealot.
David, South Africa. 12 January 2016
This pool cleaner is not intended for pools that have leaves falling into it , it sucks up sand no problem but every time it sucks up a leaf any bigger than a R2 coin it jams up.Once it sucked up a small piece of twig and it did dammage to the gears inside which are very costly to replace , I have gone back to the normal kreepy type cleaner and wont change again.
I'm not impressed at all with this cleaner , its more of a gimmick than anything else , the standard type pool cleaner does a much better job.
Christopher, South Africa. 21 September 2014
Does not climb the walls as indicated, stops working if it picks up a large leaf. The only thing that I find is useful is the fact that it does not get stuck in the corners.
For the price it is really not worth it. A normal pool cleaner works better, it might just get stuck in a corner.
Paul, South Africa. 10 January 2014
Awesome. it has made the world of difference to my pool.
Neri, South Africa. 4 October 2016
I have been using pool cleaners for many years. The MX8 is the best cleaner I have ever had. It genuinely cleans your whole pool and very rarely gets stuck.
Jacques, South Africa. 17 April 2015
GREAT PRODUCT THUS FAR. DOESN'T MISS A INCH LIKE PREVIOUS CLEANERS. GREAT SERVICE FROM TAKEALOT AS USUAL.
Heinrich, South Africa. 17 September 2014
Have not put it in the pool yet but can't wait to do so. I have only heard great reviews about this. The Takealot service is very good, they deliver on time, every time. Will definitely buy from them again.
Alon, South Africa. 18 July 2017
This machine gets stuck on leaves of all sorts, berries etc. . It is quite and does a good job otherwise.
Andries, South Africa. 24 January 2016
Do not buy for pools that are exposed to large leaves and twigs. They jam up the gears and is stands still waiting for you to unclog it
Johann, South Africa. 29 February 2016
Great product and works like a charm! It saves me so much time!
Robert, South Africa. 6 March 2015
It's great... unless you have large leaves that end up in the pool. Or a weaver bird that makes nests above the pool.
In 3.5 years I've had mine serviced about 7 times. Hoses replaced about 3 times.

It's currently with Zodiac for ANOTHER service... they want to charge me to replace just about all the internals (which they replaced during the last service about 4 months ago). Not cool.

So I'm now looking for a new pool cleaner... and it won't be anything from Zodiac.

After looking at several product review websites it seems that I'm not the only one with these problems! It might be worth doing the same if you're considering buying this guy.

Nashil, South Africa. 19 December 2014
One of the worst pool cleaners had to get mine repaired about 5 times at R300 call out fee and R500 for new parts. The pipes all brokes in like 3 months
Cheryl, South Africa. 31 March 2014
Works like a charm!
Lance, South Africa. 28 August 2014
Amazing pool cleaner
Brad, South Africa. 27 October 2014
Absolutely incredible service, and so easy to use online. Word class....
Angela, South Africa. 13 August 2017
Had our mx 8 for 18 months. This cleaner is a waste of money. It stops any time it picks up any type of debris and I have to clear the jam so it can begin cleaning. In my case almost weekly. It is a very expensive cleaner that I thought I would have for years to come. I would highly recommend Staying away from this cleaner if there is any chance if even small leaves or grass falling in the pool. Both tracks have broken, the internals snapped, the track keeps coming off the wheels, needs to be replaced every 6 month,i could just go on and on. To top it off the parts are ridiculously expensive. Its honestly easier just to clean it manually or for the price by 3 other cleaners that will give less hassle. This brand has failed us and its time to move on.
Mumtaz, South Africa. 20 May 2016
This product works really well. picks up all the sand from the pool floor. Easy to install. Quick delivery from Takealot.
Temba, South Africa. 4 November 2015
Very good product and works well. Although it need servicing and parts are not cheap and not easily available.
Kiren, South Africa. 4 September 2017
In terms of cleaning, this device is excellent. I can't imagine something else that cleans as thoroughly as this one. However, in the long run (>2 years) its not a good buy.
1. The first cost for me was the tracks which needed replacement, around R300 a pair.
2. In the last month of the 2 year warranty, some part of the gear mechanism broke.
3. 3 months later, I had to replace the tracks because the spine of one side of the rubber tracks broke.
4. 5 months after that (now Sept 2017), its stuck in one location. I suspect the gearbox, so I'm estimating R700 to fix it.

In summary, a very troublesome piece of equipment for a 10kl pool.
Hilary, South Africa. 25 November 2016
The product has not had sufficient time yet to prove itself. What left me astounded was the speed at which the product was delivered!!!! Most grateful for that.
Carole, South Africa. 1 March 2016
4 stars
Rian, South Africa. 27 June 2017
So far so good.
Graham, South Africa. 14 February 2017
Excellent service and value!
Stephen, South Africa. 31 August 2017
We had an original Baracuda cleaner which lasted 20 years without missing a beat, replaced the footpad and the skirt once in all those years and the odd hose, it just kept going and hardly ever needed attention, even the valve hardly ever needed replacing. Eventually the counterweight ball bearing actually wore through the track and sadly the unit needed replacing. Moved on to a Zodiac G3. Absolute rubbish. The valve wore through monthly and the unit started disintegrating within 6 months. After 18 months the entire unit had disintegrated. We moved on to the MX8. This worked flawlessly for the first year and really cleaned the pool well. My only gripe was the "long-life" hoses which break very easily and I end up replacing the entire length bi-annually (10 x R90 = R900). After the first year, things got less rosy. The replacement tracks didn't last long, now find I have to replace them 2-3 times a year (R300 a pop). After a couple of months, they become stretched and start popping off the wheels, often this will jam the one side and this ends up stripping the gearbox. The gearbox is a big issue with this unit. Just over a year ago the gearbox stripped and was replaced three times in the space of 6 months (R800 a pop), have replaced them 5 times in total over 4 years. I had enough of replacing them and at last break I took to "repairing/modifying" the gearbox with Pratley putty which has lasted 1 year so far. The replacement parts are expensive and the zodiac quality is not what it used to be. It is certainly better than the G3, but will be looking elsewhere once the Pratley solution is no longer viable and I've gone through my last set of tracks (buy 3 packs at a time). The hoses are rubbish and do not last long. After complaining about the poor quality hoses, the chap at builders told me I can bring the hoses back with the original slip and they will replace them, but I never kept those slips.
Henk, South Africa. 3 August 2017
The worst pool cleaner I have ever used. Simply does not work well (even when there are no leaves or twigs in the pool).
Thomas, South Africa. 12 July 2016
The product is excellent and the service was also excellent. Thank you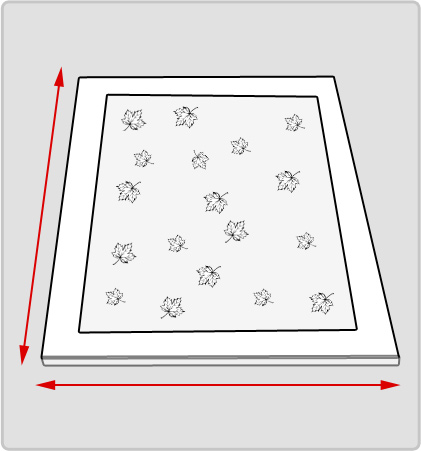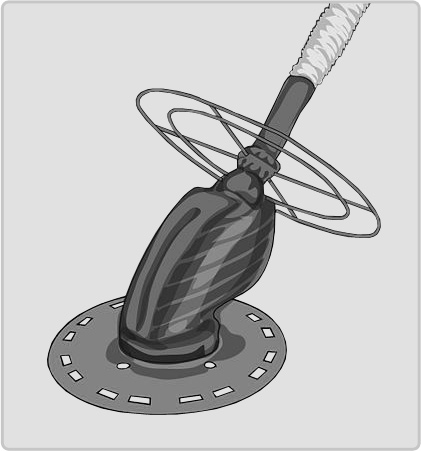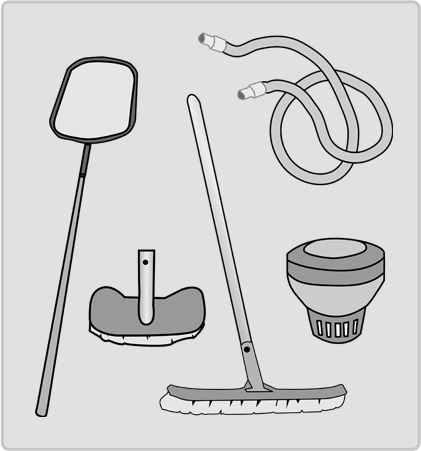 How to choose a pool cleaner
Owning a pool means you'll need to maintain its clean, sparkling blue water and keep it free from debris.
Although it's handy to have a person or company clean it for you, there are a variety of products on the market that can help you keep a clean pool on your own.
Choose a pool cleaner that is reliable and affordable, and works well for your lifestyle, whether it be a manual pool cleaner that you'll need to operate, or automatic models that can be left to clean the pool on their own.
Have a look at the site to help you you decide between the pool cleaners available, and make your decision also based on how often you need to clean your pool.
Manual Cleaners

Choosing a manual cleaner means you'll be using it yourself over the pool floor, walls and steps, pulling in dirt, leaves and other debris.
Only consider this if you don't mind spending your own time keeping the pool clean. This option might work well if you have an above-ground pool or a smaller in-ground pool.
Most manual pool cleaners are more affordable than automatic models, with equipment like nets, brushes and leaf catchers being easier on your budget.
Manual cleaning also gives you the ability to oversee the cleaning of your pool down to the last detail, and you'll likely see any missed spots while you clean.

Automatic Cleaners

Although more costly to run, automatic/robotic cleaners offer a more convenient and time-saving way to clean your pool. They continuously remove dirt and debris from the pool throughout the day.
Choose a suction side automatic cleaner if you have fine dirt particles in your pool, such as sand. This type of cleaner connects to your skimmer and uses your pool's filter to move around.
Suction pool cleaners use the pool's filtration system as a power source, they are connected to the weir and the power from the pool pump enables them to move.
Most automatic pool cleaners can be used for either above ground or in-ground pools, but some cleaners are sold specifically for above ground pools and use the existing pool filter and pump.